Did you know that one in every four women in the US has used cannabidiol to tackle menopause symptoms? CBD for menopause is now an option for many, given its popularity.
Undergoing the different stages of menopause is no walk in the park and can lead to health problems. Even if you don't get such issues, the symptoms of menopause are quite uncomfortable, to say the least.
Many women are now seeking natural remedies to help with these symptoms and find lasting relief. This explains why CBD for menopause is now a serious consideration for many. Some swear using cannabidiol has helped them cope with the changes taking place in their bodies.
Nonetheless, quick research reveals the numerous CBD health benefits that make it a perfect solution. Given that it's an extract of the hemp plant, it's a better solution since fewer processing methods undergo it. Hemp plants contain more than 100 compounds, including cannabidiol, that many enjoy because it won't leave you high after using.
Menopause is inevitable in every woman, and like any other body change involving hormones, it'll stir up a storm. Rather than taking pills to calm it, it's best to find a natural remedy like CBD for menopause.
But what is menopause?
Understanding Menopause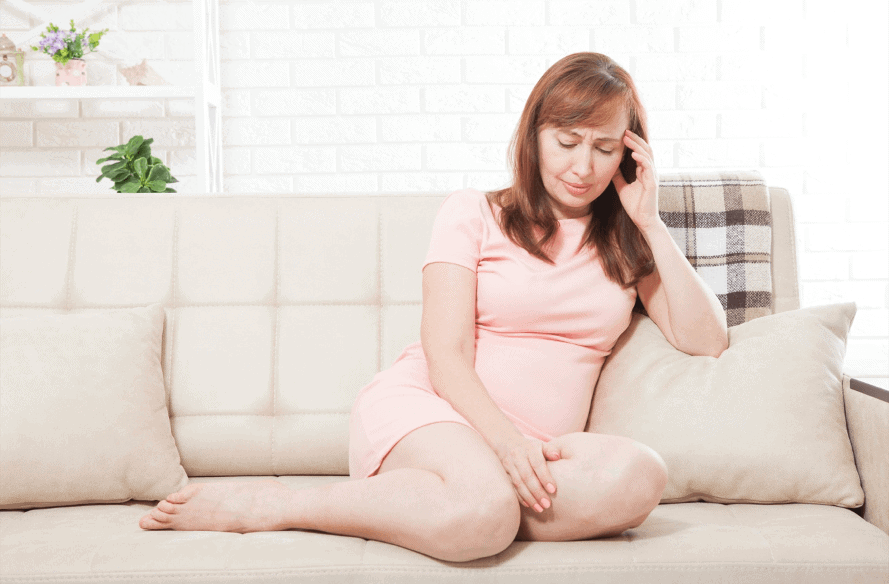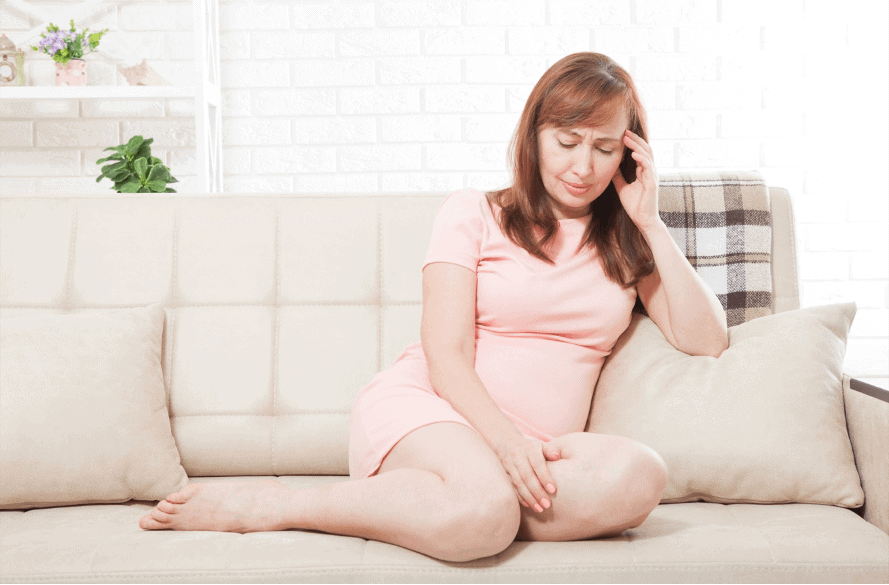 From puberty, a woman experiences menstruation up to a certain age when it stops. When your periods stop for a whole year, you're undergoing menopause.
Given the changes that come with menopause, your body exhibits sure signs and symptoms. These symptoms can be quite uncomfortable hence the need to use CBD for menopause. They include:
No periods for 1 year
Thin Hair
Dry skin
Hot Flushes and sudden chills
Slow metabolism
Excessive weight gain
Dry Vagina
Mood swings
Irritability
Poor sex drive
Anxiety
Poor sleeping patterns
These signs and symptoms vary from one woman to the other. Therefore, it's best to get a proper diagnosis. The main question for many after that is "can CBD oil be used for menopause symptoms?"
Using CBD for Menopause
Is CBD helpful for menopause?
Yes, cannabidiol is helpful for menopause because it plays a significant role in tackling menopausal symptoms. In fact, some of the best options to use are Hemplily® Products.
Many more women are opting for natural remedies like CBD for menopause to help with menopausal changes. One study showed that many of them have no apprehension about nontraditional ways of tackling menopause.
Under the Farm Bill, cannabidiol is legal in the US, but this varies from one state to another. Individual states only permit CBD use for medical purposes and require you to carry a medical marijuana card. However, this is not hampering the number of women opting to use legal CBD products, such as Hemplily®, for menopause.
Legalities aside, the study revealed that the number of women opting to use cannabis during menopause is on the rise. Therefore, there's an urgent need for continued research on the effects of using CBD for menopause.
Menopause seems to disrupt the endocannabinoid system. The endocannabinoid system is an entire-body system, like your immune system.  The "ECS" is a collection of cell receptors, called cannabinoid receptors, in the brain, other organs, and tissues throughout the body such as the skin.
This system plays an important role in body balance. In theory, this means that cannabis and CBD could influence the effects of menopause on the body.
Cannabinoid receptors are involved in:
temperature regulation
mood regulation
the functioning of the immune system
pain
sleep
memory
neurological support
and much more
Is CBD Safe for Menopause?
One recurring concern among many is how safe is cannabidiol.
Look at it this way, CBD is legal under federal law only when it has less than 0.3% of THC, so it I presumed safe for most situations.  On the other hand, THC on its own is still an illegal substance in the US. Given that the FDA is yet to approve CBD products (likely will in 2021), it's understandable that there's discussion about whether CBD products are safe.  Always consult with your doctor to discuss your specific situation and cannabis.
Though some CBD products contain small amounts of THC, not all products do.  These are full-spectrum CBD products that contain all compounds including trace THC under the legal limit, like Hemplily®, and they will not get you "high".
Remember that CBD products come in varying strengths, and you will need to find the right CBD amount that works for you. As you consider natural remedies, try to find the best CBD oil for menopause and anxiety.
In Conclusion
Menopause affects millions of women who are now seeking natural remedies for menopausal symptoms. By using CBD for menopause, you may be able to find relief as your body changes. Though the change is standard, the symptoms can be overwhelming and even cause health issues.
Want to try a full size product for FREE?  To learn more go to hemplily.com/study-2.
Author's Bio: Rachel Hudson is a health and wellness professional with over fifteen years of experience.  She writes for a variety of online and in-print publications that are read by thousands of readers. Rachel aims to share her gathered lifestyle advice in order to inspire people to live the healthiest and most fulfilling life possible.