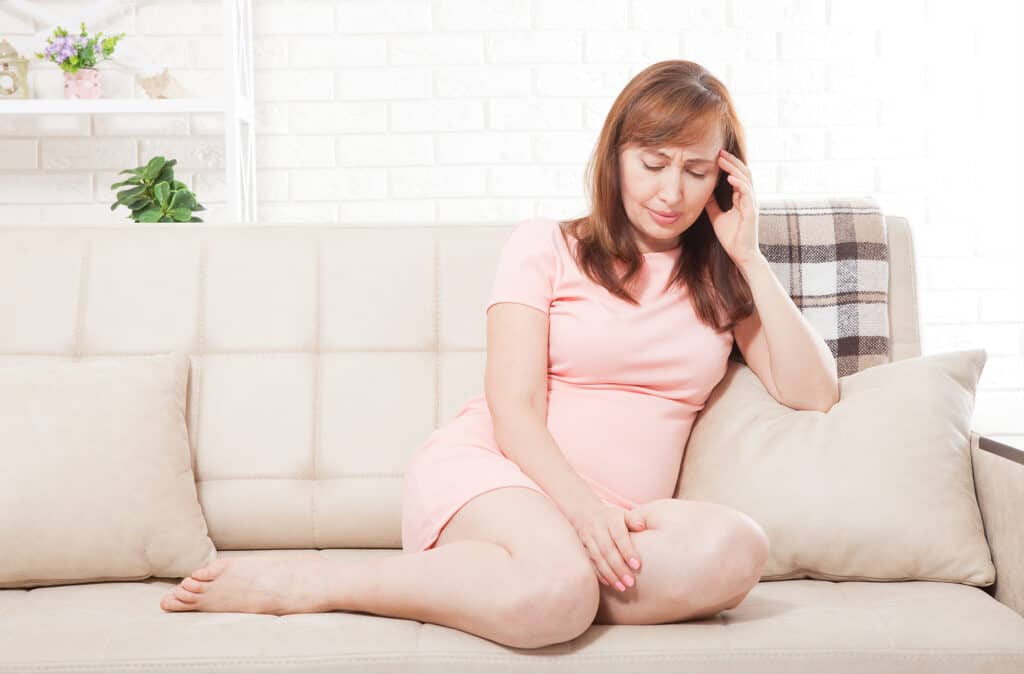 Hormonal fluctuations during menopause can stimulate several uncomfortable changes in women. This includes hot flashes, mood shifts, poor bone health, and other severe symptoms. However, experiencing hot flashes is a common symptom during the perimenopause and menopause stages. It's a feeling of heat being spread through the neck, face, and chest that causes disruptive night sweats.
The episode of experiencing hot flashes can last for a few minutes to an hour. There are therapeutic or pharmaceutical solutions available to treat these symptoms such as hormone replacement therapy. Yet, recent experiments are showing the efficacy of CBD and its products as an organic remedy to deal with this concern. The other health benefits of CBD products are already proven by scientific studies.
It's one of the 100s of cannabinoids found in a cannabis plant. Unlike tetrahydrocannabinol, CBD doesn't cause a euphoric high state. Although, further research is needed to measure the efficacy of CBD for hot flashes. Nevertheless, women are already finding it effective to help them reduce uncomfortable symptoms. Keep on reading to know more about CBD for menopause symptoms.
How Does CBD for Menopause Symptoms Work?
Menopause is one of the top reasons why women try these therapeutic cannabinoid receptors. These hemp-derived cannabis products are gaining popularity for treating several uncomfortable peri and post-menopausal symptoms. Scientific research indicates that CBD can be useful for mood swings, hot flashes, depression, improved sleep, weight gain, and several other symptoms caused by menopause.
In addition to research, there is an abundance of testimonials where women swear by CBD for treating menopause symptoms like hot flashes. Still, not CBD isolates products are just used for reducing menopause symptoms but also for treating the side effects of breast cancer including anxiety, pain, insomnia, etc. Some specifically tested CBD suggests therapeutic and medicinal benefits as well.
Generally, during the menopausal stage, the endocannabinoid system in women gets disrupted. As per ovarian research, the endocannabinoid system plays a huge role in the female reproductive system and it affects oocyte maturation, folliculogenesis, and ovarian endocrine secretion. It is ideally a group of cell receptors also known as cannabinoid receptors throughout the body.
A poorly functioning endocannabinoid system leads to several discomforts in you. CBD works on the system by interacting with the cannabinoid receptors, influencing the endocannabinoid system's functionality and helping to ease menopause symptoms. It modifies and alters how the endocannabinoid system works and brings back its efficiency during menopause.
CBD Menopausal Symptoms Effects
Menopausal symptoms affect the overall system of a woman. Medical systems have often been unprepared to deal with this. It changes the brain's neurochemistry, increases or decreases countless molecules in the body, accumulates fat, causes low bone density and mood changes, and whatnot.
The common menopausal symptoms faced by women include:
Mood Swings & Depression
Experiencing mood swings isn't uncommon for menopausal women. It occurs due to the influence of estrogen and progesterone on the activity of neurotransmitters in the brain. Neurotransmitters affect mood directly. Therefore, as the hormone levels start becoming erratic, it eventually changes neurochemistry.
CBD could help by activating the serotonin receptors that are alike the anti-anxiety drug buspirone. There's already convincing research available that confirms the usefulness of CBD in treating anxiety and stress disorders.
Genitourinary Syndrome
The estrogen helps to keep the blood flow towards the pelvic region and deliver fresh oxygen to these tissues. As the estrogen level starts to drop, sexual health takes a massive back-step after menopause. Women's bodies face several issues as a result of female reproductive system malfunction. Therefore, extra precautions should be taken to keep the blood flow up in this area, especially during menopause.
There are several nonprescription CBD products like oral CBD oil that can be used to treat the genitourinary syndrome. CBD acts like a topical lubricant or a potent vasodilator that helps to increase the blood flow toward the pelvic region. Topical CBD products also have the same anti-inflammatory features that help to calm the pain perceiving nerves in the vagina and vulva.
Memory Loss
Aging is often considered the reason behind memory loss. Nonetheless, menopause can be the primary reason, especially in women causing memory loss. It occurs because menopause symptoms tend to disrupt the important brain region, the hippocampus responsible for learning and emotion, memory, and other activities.
Hormones like progesterone and estrogen tend to form several new connections in this region and keep the memory function optimal. During the menopause state, the brain function faces a sudden disruption as these hormone level drops. Scientists are actively researching CBD for its encouraging neuroprotection and synaptic plasticity. Still, more research is needed before coming to a conclusion.
Hot Flashes
Hot flashes are the most disruptive changes that women face due to hormonal fluctuations. It causes sleep disturbances and reduces the quality of life. The symptoms of hot flashes are caused due to altered neurochemistry in the area called the hypothalamus in the brain. It's also known as the thermostat control of the body.
The body temperature can increase by 1.5 to 3 degrees when a woman experiences hot flashes. Since hot flashes are neurochemically based, CBD could help reduce hot flashes symptoms as it influences the body's serotonin system. There are other treatments like hormone therapy and relaxation techniques available that help calms down the nervous system and reduce hot flashes.
Fat Accumulation
Weight gain is another symptom of menopause that majority of the women face. Since hormones shape the overall system including the metabolism, the fluctuation impacts the fat accumulation process and raises diabetes, heart disease, and insulin resistance. It happens because as the estrogen cuts off from the body, the system only burns a few calories even during exercise.
Hence, weight gain is commonly seen in women in menopause. Recent studies have showcased that people using cannabis products tend to have lower insulin levels. Therefore, CBD could contribute by placing the genes for a healthy metabolism through a receptor. The use of CBD oil also helps to reduce the natural endocannabinoid activity including the 2-AG that's linked to insulin resistance.
Joint Pain & Aches
Without estrogen, the body produces more inflammatory molecules that develop arthritis symptoms. Therefore, during the menopause stage, there are higher chances of developing joint pain and aches due to the inflammatory molecules.
CBD could help reduce inflammation in the body. CBD oil is anti-arthritic and it has anti-inflammatory effects that protect the joints against any inflammatory damage, repair bone density, and provides relief against joint pain.
Osteoporosis
Postmenopausal women tend to experience osteoporosis which is also known as bone density loss. The human system tends to move calcium and other important minerals into and also out of the bones. However, as women enter the peri or post-menopausal state, it leads to bone resorption. At this stage, more bone is being taken away than the number of bones added that further causing bone density loss.
CBD could help to reduce arthritic symptoms as it has anti-inflammatory features. People have been using CBD oil as a popular remedy to treat issues like bone density loss. Although, we encourage you to check the medical resource available in case you are diagnosed with low bone density during the menopause stage.
There are other menopausal symptoms that women may experience like memory loss, joint pain, and aches where CBD treatment can be extremely helpful. CBD acts as a restorative sleep aid that reduces hot flashes and other discomfort and improves the overall quality of life in women.
How CBD Impacts Sleep Disturbances
Post and perimenopausal women, tend to face trouble getting a good night's sleep. This sleep deprivation often wears down a woman while triggering fatigue levels and other health issues. The primary reason that hinders a better night's sleep is night sweats and also increased depression in women.
CBD could help to reduce sleep disturbances as CBD interacts with the endocannabinoid system that's responsible for maintaining a balanced state of homeostasis. Ideally, the night's sleep depends majorly on internal health conditions. In case, there's post-traumatic stress disorder, depression, chronic pain, and restless leg syndrome- could lead to sleep disturbances.
Research published by the national institute in the year 2019 states that CBD could improve sleep efficiency By reducing the anxiety level in women. Although, more research is needed before understanding how CBD impacts the sleep pattern.
What is Vaginal Dryness?
It is a common symptom that happens when the vaginal tissues don't remain well lubricated. Although it's a symptom of menopausal women it can occur in women of any age. The common warning signs include pain during sexual intercourse, soreness or itching, light bleeding after intercourse, and mild vaginal discharge.
Generally, the low estrogen factor is responsible for vaginal dryness. Hence, the probability of developing this disease remains high for menopausal women as they have lower estrogen levels. Having said that, the use of lubricants made of CBD oil has already impacted women's ability to reduce dryness in the vagina.
Importance Of CBD Oil to Treat Vaginal Dryness
CBD or cannabidiol is a compound derived from the cannabis plant. There are proven benefits of using CBD oil for treating several health issues as it has neuroprotective and anti-inflammatory properties. CBD-infused oil is created from organically grown hemp plants to help women reduce the dryness in their vaginas. It offers a soothing effect and stimulates the sexual experience for them.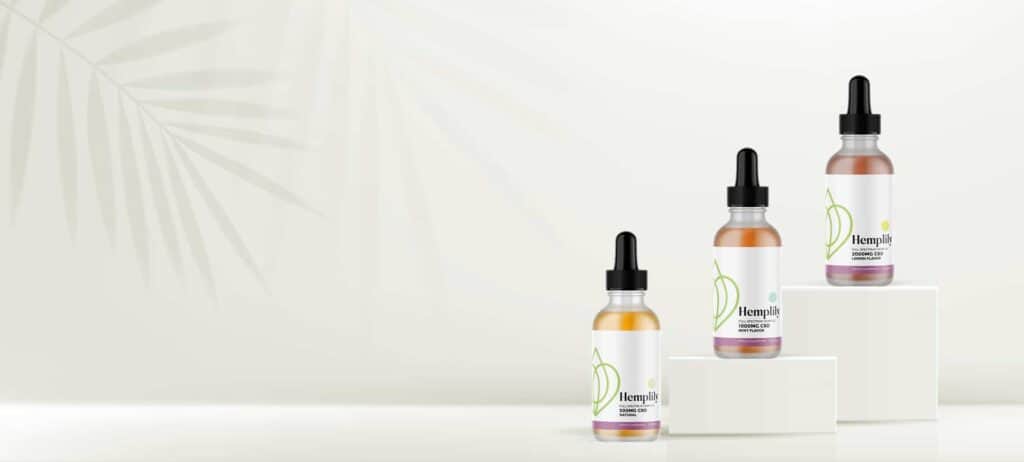 7 FAQs About CBD & Symptoms of Menopause
CBD-infused oil, tinctures, and bath salts are some of the few products that are being marketed to women with menopausal symptoms. Still, women are encouraged to find out scientific evidence before using CBD oil or other products to reduce menopause symptoms. Hence, there is a lot of confusion and questions being searched online about the impact of CBD products on reducing menopause symptoms.
Here are seven of the most FAQs about CBD and symptoms of menopause:
1. How Much CBD Should I Take for Hot Flashes?
CBD oil can help treat hot flashes and other menopause symptoms. Nevertheless, the effective dosage of CBD largely varies on individual health. Generally, experts recommend starting with approximately 20mg and then slowly increasing the dosage. In case of overdosage, it can also have a sedating impact on women.
2. Will CBD Oil Help Night Sweats?
CBD oil can help to reduce the night sweats caused by hot flashes. Generally, hot flashes are one of the common menopause symptoms where women face extreme sweating. It can occur any time of the day. CBD oil often has calming effects on mood, sleep, and anxiety, hence it eases hot flashes, balances hormonal changes, and improves bone density.
3. What is Best for Menopause Hot Flashes?
The use of CBD oil or a low dose of paroxetine or also known as Brisdelle is a non-hormone therapy best used for menopause hot flashes. The use of Brisdelle is FDA-approved. There are other anti-depressants that can be used for treating hot flashes such as venlafaxine.
4. Can You Take CBD Oil for Menopause?
CBD oil is a chemical derived from the marijuana or cannabis plant. It helps to alleviate some menopause symptoms in women. A woman can take CBD oil for menopause symptoms while keeping the dosage accurate. In case of overdosage, CBD could lead to a negative outcome.
5. What Are the Safety And Side Effects of CBD products?
The safety of the products should be checked thoroughly as these aren't FDA-approved for the use of treating medical conditions. Ideally, women can tolerate hemp-derived CBD products well if these are consumed in the perfect dosage. However, for beginners, it can cause mild side effects such as nausea, diarrhea, drowsiness, etc.
6. Is CBD Legal to Use For Hot Flashes?
According to the 2018 Farm Bill, the cultivation of marijuana plants and the selling of these products are legal. Still, hemp-derived CBD products should contain less than 0.3% of THC content to be considered legal. If the products contain less than 0.3% of THC in them, these are legal to use for hot flashes.
7. Does CBD Help to Improve Sleep?
The number of women experiencing insomnia during the menopause stage is staggering. Even so, there has been proven research that showcases the use of CBD helps to reduce sleep disturbances in women. Almost, 66.7% of women reported better sleep after taking 25mg of CBD every day for one month and 79.2% of them confirmed lower anxiety levels.
There is human evidence showcasing that the use of CBD yields several health benefits, especially for women in menopause. Even so, there have been a lot of concerns among women regarding the use of CBD for reducing the symptoms of menopause. These are the largely asked questions by CBD users especially women in menopause.
Where to Buy CBD for Hormonal Fluctuations
CBD is unquestionably helpful for treating hormonal fluctuations. These cannabinoid receptors help to treat several symptoms of menopause by influencing the endocannabinoid system's function. Although, it must be consumed responsibly. There are experts who provide medical advice regarding the use of cannabinoids and their products for treating the discomfort faced by women.
However, purchasing CBD for hormonal fluctuations can be pretty overwhelming as there is endless information available online and offline. Still, you can try online stores like Hemplily as well as offline stores to make a purchase. The effects of CBD will largely be determined by individual health, drug administration, and other factors. Therefore, it's important to consult an expert before buying.
Want to try a full-size product for FREE?  Learn more at hemplily.com/study-2