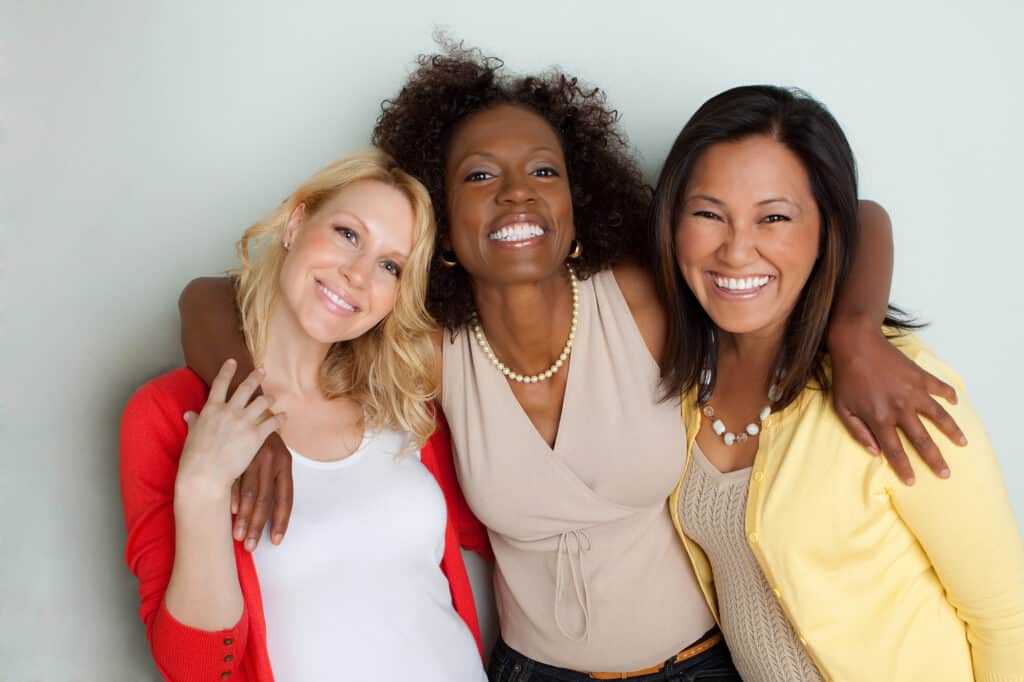 To better understand the effect of CBD on the menstruation cycle, it is paramount to fully understand what CBD is and how CBD works with the human body. Most people tend to confuse the terms CBD oil and hemp seed oil. Although both oils are obtained from hemp, they are not the same and do not do the same work. The oil that has been proven to have an effect on menstruation is CBD oil.
CBD (Cannabidiol) is a cannabinoid found in the hemp plant and other plants in the cannabis family. CBD oil can be extracted and processed to be fit for use by people at different stages in life. One of the key benefits of CBD oil is that it affects the human body's hormones. CBD oil's menstrual effects can be traced back to the CBD effect on the overall hormonal system.
Some studies have found that CBD affects the menstrual cycle. The way it affects the cycle is still not well understood by most people. For those wondering does CBD oil affects the menstrual cycle, there is the answer. Keep on reading to find out detailed facts.
What is a Menstrual Cycle?
The term menstrual cycle or menstrual period refers to the monthly cycle in which a woman's uterus grows and sheds its lining in preparation for pregnancy. The endometrium or the lining of the uterus must be shed off every 28 days to support the development of a fertilized egg. The menstrual cycle starts in most ladies during their teenage and runs all the way to the middle ages.
During the lifetime of a woman, the menstrual cycle also evolves. A person may have regular periods at the age of 20 but fail to see regular periods towards her 40s. These changes are mostly caused by hormonal alterations. They are also caused by the wellness routine taken by a person. CBD oil helps a person struggling with hormonal imbalances gain regular periods.
With that said, there are many roles played by CBD oil in the CBD cycle that go beyond hormonal balances. Studies have liked CBD with other aspects of the reproductive system in a woman. CBD can affect the menstrual cycle, menstrual rate, and menstrual pains among others. Scientific research is still underway and more studies keep showing the link between CBD and mood swings among others.
How Does CBD Impact Menstrual Cycles?
The human body's central nervous system is largely controlled by the endocannabinoid system. This is a system made up of neurotransmitters that send signals to the brain and the rest of the body to assist the normal functioning of the system. The endocannabinoid system can be influenced by taking CBD, THC, and other cannabis extracts.
Functions of The Endocannabinoid System
To fully understand how CBD impacts the human system and the menstrual cycle we should look at the effects of CBD on the endocannabinoid system. The way CBD reacts with the human system is entirely related to how CBD relates to the endocannabinoid system and the way it helps support the normal functions of the endocannabinoid system
Below are the main functions of the endocannabinoid system:
Appetite and Digestion: The importance of appetite and digestion to human metabolism cannot be underestimated. The endogenous cannabinoid system helps support this function by supporting normal balance and facilitating food absorption. However, this function is not related to reproduction.
Chronic Pain: One of the most important roles played by CBD in the reproductive cycle is the ability of CBD oil to manage chronic pains. For those wondering does CBD affects the menstrual cycle, the first clue on how it may help is that it does help reduce menstrual pain.
Inflammation and Other Immune System Responses: The endocrine also helps deal with inflammation and other immune system responses. It works much better when the CB1 and CB2 receptors are stimulated by hemp extracts such as CBD. As we will see later, inflammation has a major effect on menstruation, and using CBD may help the menstrual cycle in that manner.
Mood: Everyone knows that ladies experience mood swings when they are on their monthly period. So the question does CBD affects the menstrual cycle can be answered by looking at how it affects mood swings. CBD and the endocrine system help with controlling hormones that may lead to poor moods. This is one way in which CBD oil affects menstruation.
Reproductive System Function: One of the key roles played in the human body by the endocrine system is the support for reproductive functions. When we talk about reproductive functions we refer to the menstrual cycle at large, egg fertilization, contraction, and expansion of the uterus, and excretion of sex hormones among other factors. CBD oil may stimulate endocrine functions.
Stress: One of the main causes of changes when it comes to ladies' ovulation cycles is stress. When people get stressed, they can lack their period entirely. This is because it affects the production of a reproductive hormone that is key in supporting the reproductive system functions.
With all the above functions that directly touch on the menstrual cycle, it is a fact that CBD does affect the menstrual cycle. But to answer the question does CBD affects the menstrual cycle further, we will have to look at the details of how each of the functions mentioned above is done. We will also look at CBD oil and how it affects the cycle in comparison to hemp oil.
How Does CBD Stimulate The Endocannabinoid System?
The endocannabinoid system is made up of two key receptors, the CB1 and CB2 receptors. These two receptors act as neurotransmitters that send signals to the brain and other parts of the body. Scientists discovered that the two receptors can bind to cannabinoids including CBD and THC to help them function properly. The CBD oil menstrual effect mainly relies on these two receptors.
Studies have found that through the help of CB1 and CB2 receptors, the entire endocannabinoid system can be stimulated to function better and more effectively supporting reproductive functions. In its key role of stimulating the production and balancing of hormones, the system depends on the receptors. Among the hormones that the system controls are insulin, cortisol, and melatonin.
How CBD Supports Treatment of Chronic Pains
Among the common symptoms of the regular monthly menstrual period are back pains, cramps, and headaches in some people. Most ladies suffer from chronic pains in their menstrual cycle to an extent that they cannot work. These types of people may find help by using CBD to manage their pains. Studies have proven that CBD oil can be effective in the management of chronic pains.
To deal with painful conditions, CBD oil utilizes its anti-inflammatory properties. The properties of CBD oil affect the inflammation rate in the uterus, reducing the painful experiences during the menstrual cycle.
Besides chronic pains that are mainly felt in the lower abdomen, women also experience some back pains during the menstrual cycle. CBD and other cannabis extracts have been proven to relieve such pains. Recent studies show that the use of CBD to treat menstrual discomforts is on the rise, especially in older women.
It has been realized that CBD oil may affect the cycle and help regulate hormones to promote a more steady and painless menstrual cycle. Those who experience irregular cycles also use cannabis oil to balance the same and facilitate a regular period.
Does CBD Affect the Luteinizing Hormone?
The luteinizing hormone is one of the key hormones that relies on cannabinoid receptors to function. Women who lack this hormone may lack sexual appetite or may fail to get pregnant. Low levels of the hormone may also lead to unstable pregnancies that do not mature to full term and often end in miscarriages. Ladies who suffer from such may find help in CBD.
At the same time, many women who suffer from hormone-related challenges fail to understand the cause of their challenges. Such health issues when compounded can cause serious pressure leading to further effects on the reproductive health of a woman. As such, it is important for women to practice self-care by using CBD where possible.
CBD Oil vs Hemp Seed Oil
There are many types of oil available in the market that are marketed as CBD oil. In the US, any person producing hemp oils can label them as CBD oil without any legal implications. As such, it is important for users of such oils to be able to differentiate between CBD oil and other types of oil available in the market. It is also important to know the oil that works for reproduction purposes.
Different types of Hemp-Derived Oil
Different oils can be derived from hemp in different stages and in different ways. Oils can be extracted from hemp buds, hemp seeds, and even hemp roots. When oil is derived from these different parts of hemp, it can be marketed either as hemp oil or CBD oil. Whether the oil contains sufficient amounts of CBD to be termed CBD oil is subject to discussion.
Hemp Seed Oil
Hemp seed oil is a type of oil extracted from hemp seeds. This oil is extracted from hemp seeds and does not necessarily contain high amounts of CBD. In other words, this oil does not contain sufficient CBD to be termed CBD oil. Unfortunately, most marketers of hempseed oil also label it as CBD oil without serious legal issues.
While hemp seed oil is good and may help with pain relief or inflammation in some instances, it does not offer the health benefits of CBD. For those looking to use CBD oil to manage period pains and other symptoms, it is not advisable to use hemp oil since it lacks the required benefits.
Cannabis Oil
The other term that is often used to market oils extracted from hemp and other types of cannabis is cannabis oil or hemp oil. When the terms hemp oil or cannabis oil are used, they often mean that the oil is extracted from the hemp plant but do not mean that it is CBD oil. The oil can be extracted from any part of the hemp plant including the roots.
CBD Oil
The term CBD oil refers to oil extracted from the buds of the hemp plant. The oil is usually about 20% t0 40% pure CBD but some oils can be refined to attain about 100% CBD product. When such oils are used, they offer the benefits of CBD for both short-term and long-term purposes. Even So, CBD oil is not just CBD oil, there are many types of CBD oil available in the market.
Types of CBD Oil
CBD oils are extracted through different processes. The extraction process determines the final product that is attained after the extraction. Some oils undergo serious refining processes to attain fully refined products while others do not. Each type of oil has its benefits and may affect the menstrual cycle differently.
Below are the three main types of CBD Oil:
1. Full Spectrum CBD
The term full spectrum CBD refers to the type of oil extracted from hemp buds without undergoing further refinement. This type of oil contains CBD as the main compound but also contains other compounds including THC in small amounts. Any CBD oil that contains THC in amounts less than 0.3% can be classified as CBD oil and is legal.
Full-spectrum CBD is the best option for those seeking to improve their reproductive health. This is because full-spectrum CBD contains both CBD and THC. When CBD, THC, and other cannabinoids work together, they are more effective due to the entourage effect. Full-spectrum CBD is ideal for those seeking to improve their menstrual health and also supports other health functions.
2. Broad Spectrum CBD
Broad-spectrum CBD is a type of CBD oil that does not contain trace amounts of THC but contains other compounds found in hemp. These CBD oil legal parameters depend on use. It should not be used as a treatment prescribed by mainstream medical professionals but can be used on personal preferences without a problem.
Broad-spectrum THC, CBD oil is ideal for those looking for menstrual CBD products. It is also loved by those who prefer not using THC in any of their products. The beauty of broad-spectrum CBD is that it does contain other compounds including terpenes, flavonoids, and cannabinoids that promote the functioning of the oil in promoting menstrual health.
3. CBD Isolate
Lastly, CBD isolate is an extract that is obtained after all the other compounds found in hemp have been removed, to give a pure CBD compound. This oil is attained after the broad-spectrum CBD undergoes an isolation process to remove flavonoids and terpenes. This makes it good for those who do not want to use THC and other compounds found in hemp.
All the above types of hemp oil can be very helpful but their functioning and effectiveness vary. When answering the question of does CBD affects the menstrual cycle, it is important to also address the issue of which CBD oil works. The ideal CBD oil for menstrual support is full spectrum. Research shows that full-spectrum oil works better since it is loaded with terpenes and other compounds.
The endocannabinoid system is made up of two key receptors; CB1 and CB2. CB1 receptors interact with THC, promoting positive mood and alleviating anxiety among other factors. These receptors interact much better with CBD and THC when they are used together with flavonoids and other compounds found in marijuana. Researchers have also found that CBD does not interact directly with these receptors.
Can CBD Help Heavy Periods?
There are many reasons why people experience heavy periods. A person experiencing heavy periods may endure thick flow for a whole week or even more. In dealing with heavy periods, it is necessary for a person to know the cause of the heavy periods first. For some of the causes, it is possible to enjoy positive results by using CBD and other compounds found in marijuana.
The main causes of heavy periods include:
Uterine-Related Problems: One of the main causes of heavy periods is uterine growth. Conditions such as fibroids and tumors can often result in a heavy cycle. A person with growth in the uterus is most likely to experience more pain during their monthly cycle. Such causes of heavy flow can be difficult to treat and manage and often require professional involvement.
Hormone-Related Problems: The second most common cause of heavy flow is hormone problems. Among the problems experienced by individuals suffering from hormonal problems is a lack of regular cycles, and extreme pains during monthly periods among other factors. Hormone-related problems are easy to treat with CBD since CBD oil can help with hormonal balance.
Other Illnesses or Disorders: Other illnesses may also contribute to a heavy cycle. Some conditions lead to heavy bleeding such as the von Willebrand disease leads to heavy bleeding. The effect of such conditions may not be treated by CBD but if diagnosed can be treated by modern medicine.
Irregular Cycle: The other reason why a person may experience heavy flow is the irregular menstrual cycle. In this case, a person who does not undergo regular periods has a possibility of experiencing heavy flow when it happens. It is not clear why this happens but some doctors say that it is due to the cleanup of the uterus that is needed to make it ready for reproduction.
So how does CBD affect the menstrual cycle when it comes to heavy cycles? The above reasons are key to understanding how CBD affects the menstrual cycle in people with heavy flow. The way CBD works is that it promotes the hormonal balance responsible for menstruation. This work can go a long way in promoting a healthy menstrual cycle.
The Anti-inflammatory Effect of CBD on Cramps
The fact that CBD is a powerful anti-inflammatory helps deal with some of the problems mentioned above. For instance, irritation caused by growth in the uterus and related inflammation can be reduced by using CBD. Due to its effect on inflammation, CBD may be helpful in reducing pains related to inflammation and can be quite helpful to people suffering from the heavy flow.
10 FAQS About CBD and Menstrual Cycles
Although ladies have been using CBD for menstrual problems for a long time, there are still many factors that are not well understood. It is a fact that CBD helps with the menstrual cycle but there are some concerns over the way CBD works and how the health of a person is affected by CBD.
We have already tried to answer the question of how CBD affects the menstrual cycle. In this section, we will be looking at the questions that hemply.com customers ask about CBD and the menstrual cycle. At hemply.com, we have years of experience in CBD products and know how exactly they can help ladies experience more regular and painless menstrual cycles.
Here are 10 of the most frequently asked questions about CBD and menstrual cycles:
1. Does CBD Affect the Menstruatual cycle?
The simple answer is yes, CBD has an effect on the menstrual cycle of women of all ages. It can affect the rate at which a person's blood flows during menstruation and also affects the pain felt during menstruation. The beauty of using CBD is that it does not only reduce cramps but promotes overall reproductive health.
Regular periods are an indication that a person is healthy and that a person can enjoy regular reproduction cycles. Further, for people who have complications such as chronic back pains and abdominal pains, the use of CBD may help reduce the pain and promote a healthy menstrual rate.
2. Can CBD Oil Affect Female Hormones?
CBD interacts with cannabinoid receptors when it is used. These receptors are responsible for sending signals to the brain and other parts of the body. The important aspects of the endocannabinoid system and the effects of CBD on the system depend largely on hormonal balancing.
CBD helps with the stimulation of the endocannabinoid system to facilitate the production of key enzymes. Among the key enzymes that support reproduction in women include estrogen, legitimizing, and testosterone. When the endocannabinoid system is working at optimal levels, it facilitates to control of such hormones, promoting the overall health of the reproductive system.
3. Does CBD Oil Delay Ovulation?
One of the ways that CBD affects the menstrual cycle is by impacting ovulation. While there are no direct links that show CBD affects ovulation or delays ovulation, we have already seen that it does affect hormonal balance. Those that are responsible for menstruation can be affected and consequently affect the entire process.
Some studies have shown that CBD affects menstrual ovulation by inhibiting gonadotropin-releasing hormone, which can consequently affect estrogen and progesterone production. These hormones are responsible for regulating the overall cycle. For a product that can affect cycle days, there is a possibility that it may inhibit ovulation where necessary.
4. Can CBD Balance Hormones?
As we have already seen, one of the ways in which CBD works is by controlling the release of specific hormones. Among them are those that are affected by CBD including progesterone, estrogen, and testosterone. Since CBD affects the cycle as we have seen above, it may be used by women to regulate their menstrual periods.
The endocannabinoid system, which is responsible for regulating the hormonal balance in the body, does not work in one way. It can inhibit the production of certain hormones if they are available in excess and promote the production of those available in limited amounts. This is why CBD is used as a means of promoting reproductive health and not birth control.
5. Can CBD Oil Impact Fertility
As we have seen above, there is no research that shows exactly what CBD does besides the fact that it helps balance hormones and reduces pain during menstruation. It is not possible to say that CBD promotes fertility in a specific way, since it does no in any way promote female egg fertilization. It only promotes the production of the female egg during ovulation by hormonal balancing.
The term fertility on its own has many definitions. The best definition is that fertility refers to the chances of a female getting pregnant and successfully delivering the baby. In this respect, it is possible for CBD to enhance fertility. Since the legitimizing hormone produced by the endocrine system leads to stable pregnancies and promotes the well-being of the baby, we can say CBD promotes fertility.
6. What Can Affect Ovulation?
Several factors can adversely affect ovulation. Traumatic muscle pain in the abdomen or the ovaries after a traumatic encounter can lead to the long-term damage that may affect ovulation. The other factors that can lead to ovulation irregularities include emotional stress and physical stress. People who suffer from anxiety may undergo ovulation irregularities.
CBD use may be helpful with some of these causes. For instance, CBD is commonly used in the treatment and management of physical trauma and emotional pain. Its anti-inflammatory properties can be used to reduce inflammation multiple times. The same thing can be said about its use in the management of anxiety and emotional problems.
7. Can You Take CBD Oil While Trying to Conceive?
There is no evidence that CBD can help a person conceive. It has been used previously by people looking for children and some pharmacists prescribe CBD to promote hormonal balance for individuals trying to get pregnant. Based on the facts we have seen above, CBD may be quite helpful in promoting fertility. But there is no direct link to helping a person get pregnant.
Some of the factors that play a major role in conception include ovulation, regular cycles, and stability of the uterus. If you are not suffering from any problems such as these the idea of taking CBD for conception may not be very helpful.
8. What are the Side Effects of CBD?
The rate at which a person takes CBD may have some effects, even though CBD is a generally safe substance. If a person who uses CBD regularly every week stopped taking it abruptly, it may also lead to some minor effects. Some of the common side effects of CBD are:
Headaches
Nausea
Vomiting
Stomach upsets
These side effects are not common and only occur in case a person ends up using too much of the drug. The amount of CBD a person can take per day also varies from person to person. At hemply.com, we recommend that beginners start with a very small dose to avoid adverse side effects. The life span of the drug in the system also varies from one person to another.
9. What Drugs Should Not Be Taken With CBD?
Before you buy CBD oil, consider the other drugs you are already taking. CBD oil should not be taken alongside drugs that can be risky or those that put the life of the user in danger. Hemply.com does not recommend using CBD together with other drugs unless advised by a professional doctor. Pregnant women should also try to avoid CBD unless advised otherwise by a doctor.
Below are the drugs that commonly cause negative reactions when used with CBD:
Blood thinners should never be used with CBD, since they may end up affecting blood pressure. One of the blood thinners found to react negatively when used with CBD is warfarin.
The other type of drugs to avoid is those that affect the heart rhythm. These drugs can lead to adverse problems that may lead to heart attacks if not well managed. Drugs such as amiodarone and others in the same category should be avoided.
Lastly, avoid thyroid medications including levothyroxine and others that may affect the functioning of the thyroid.
There are people who rely on CBD due to some conditions. If you must take CBD and find yourself in a situation where taking other drugs is necessary, consult a doctor on the way forward. Avoid taking CBD or hemp without consultations.
10. How Long Does it Take for CBD Oil to Work for Menstrual Pain?
CBD oil is commonly used for menstrual pain management due to its ability to deal with chronic pains. One of the ways in which CBD affects the cycle is by promoting a healthy hormonal balance and dealing with all pains caused by menstruation. The question that most people tend to ask is how long it takes before CBD takes action to help those undergoing menstrual pains.
The time taken for a person to start feeling well after taking CBD varies from person to person. From the point when CBD is used to the time the effects are felt, users can enjoy benefits as soon as the drug starts getting absorbed into the system.
It depends on the type of CBD used and the form of application. For instance, if CBD oil is ingested directly, it gets absorbed faster and gets into action quicker than topical application.
The above questions are among the most popular among CBD users. Those who are new to the CBD world and are seeking a product to break into the system, are often advised to go slow. Hemply.com recognizes that there is not a properly-recognized issue for CBD and hence, the need for individuals to take care and personal accountability when using CBD.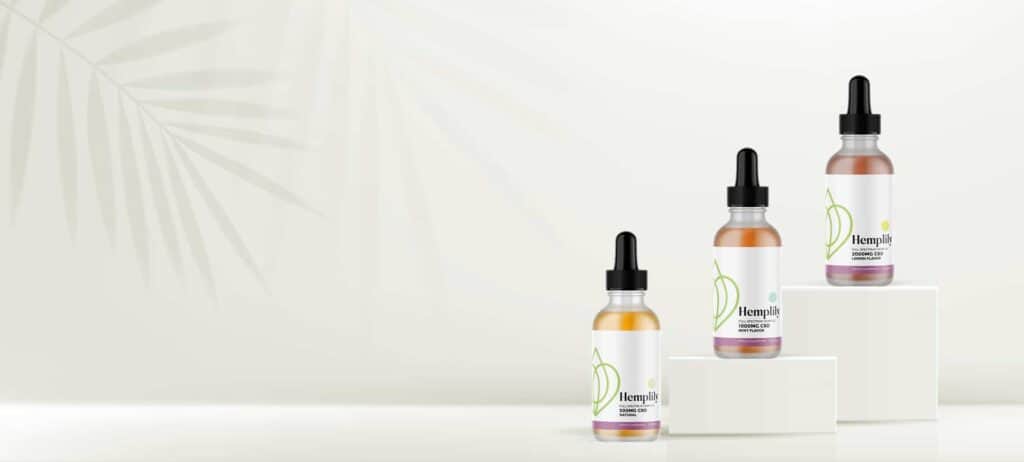 Choosing Hemplily CBD Oil for a Menstrual Cycle
While CBD may be quite helpful in dealing with painful conditions related to PMS, it can be quite difficult to determine the right type of CBD available in the market. Currently, there are many dealers available in the market that do not offer valuable products. When shopping for CBD, it is important to purchase products that are proven to meet high-quality standards set by the government.
At hemply.com, we recognize the need to provide products that are safe, reliable, and of high quality. Through years of experience, we know the best type of CBD in the market. We also know the type of CBD that works with menstrual pains and other issues related to reproductive health. For more information, get in touch with us and we will get back to you soon with a quote or your order.