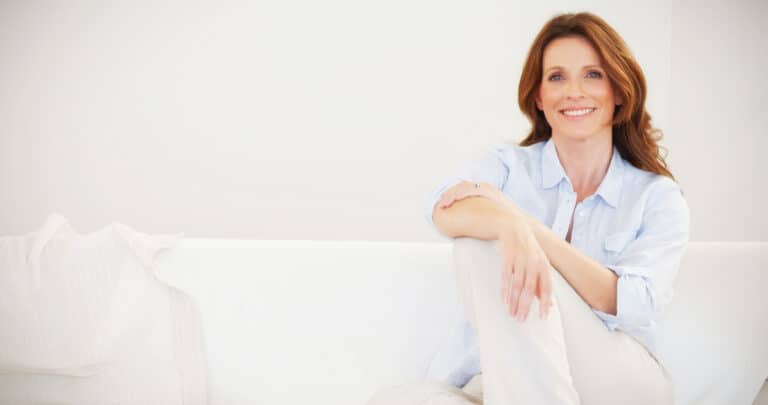 There are many natural ways to help remedy brain fog during menopause. One of them is a high-quality hemp oil. Find out more about what CBD does for people who suffer from it.
What Is CBD?
CBD, short for cannabidiol, is a naturally occurring compound found in the cannabis sativa plant. Unlike THC, CBD is non-psychoactive, meaning it does not cause a high. This makes CBD ideal for those looking for all the medical benefits of cannabis without the psychoactive side effects.
What Are the Symptoms of Menopause?
Menopause is a natural part of every woman's life. Between the ages of 40 and 58, you will stop menstruating and gradually begin to experience the symptoms that lead up to this transition.
There are three stages of menopause: perimenopause, menopause, and postmenopause. Perimenopause typically occurs for about four years before your last period. You may experience irregular periods or even have light bleeding during some cycles. In menopause and postmenopause, there is no period at all.
During perimenopause and menopause, women can also experience symptoms like hot flashes, night sweats, headaches/migraines, and more. These are primarily caused by a drop in estrogen levels and other hormones like progesterone.
What Is Menopausal Brain Fog?
Brain fog is a condition that affects women during menopause. It involves the following symptoms:
Forgetfulness
Foggy thinking
Difficulty with word recall
The condition can make it challenging to maintain focus and get in the way of day-to-day activities. Brain fog usually manifests in middle age, between ages 45 and 55. However, some people may start experiencing anxiety and other symptoms as early as 35.
CBD And Its Effects On Cognitive Function
In addition to what CBD can do for menopause symptoms, it also affects cognitive function. It can help reduce anxiety and promote relaxation and calmness. If you're experiencing symptoms of brain fog due to menopause, taking CBD may help you stay focused and improve your memory so you'll be able to think again!
Adding CBD to Your Daily Routine
The easiest way to add CBD to their daily routines for many women is by simply dropping the oil under their tongues. Others prefer edibles and drinks, which can be great for travel or serving at parties. From gummies and capsules to beverages and mints, there are so many ways to enjoy the benefits of CBD. You can even create your recipes with CBD oil as an ingredient.
Specific Ways CBD Helps With Brain Fog
CBD works in many ways that can help with menopausal brain fog. Some of the primary forms are as follows:
Balancing hormones. CBD can help balance your hormones and regulate your ECS, which can help reduce brain fog and other symptoms you may be experiencing.
Improving sleep. One of the top causes of brain fog is lack of sleep (or poor quality sleep). Hormonal changes that occur during menopause can lead to difficulty sleeping or insomnia, which only worsens the problem. Because CBD has been shown to improve sleep by regulating your circadian rhythm, it can also help reduce brain fog related to insomnia or sleeplessness.
Reducing stress/anxiety. Anxiety is another potential cause of menopause-related brain fog and a consequence of hormonal imbalances common during this life phase. Stress and anxiety may also play a role in worsening symptoms like hot flashes or night sweats—both known triggers for brain fog.
Other Benefits of Taking CBD
Although CBD isn't specifically used to treat menopause symptoms, it has a wide range of other health benefits that could help relieve the side effects of menopause:
Relieve muscle spasms. For some people with conditions like multiple sclerosis or spinal cord injuries, CBD can help ease muscle tension and cramping by reducing inflammation and regulating neurotransmitters in the brain.
Treat seizures. The FDA recently approved Epidiolex®, a cannabidiol-based drug for treating certain types of epilepsy in children and adults.
Relieve chronic pain. Cannabinoids are powerful natural anti-inflammatories that relieve chronic pain by reducing swelling and numbing nerves in the brain when taken orally or applied to the skin topically. (However, it's important to note that you should never use a topical product near open wounds or broken skin.)
Relieve nausea. In clinical trials on cancer patients undergoing chemotherapy, researchers have found that CBD significantly reduces nausea caused by treatment and increases appetite after meals—a win-win!
Treat skin conditions like psoriasis and eczema by reducing inflammation associated with these conditions and providing antibacterial properties to speed up healing time for rashes or other problems related to these diseases.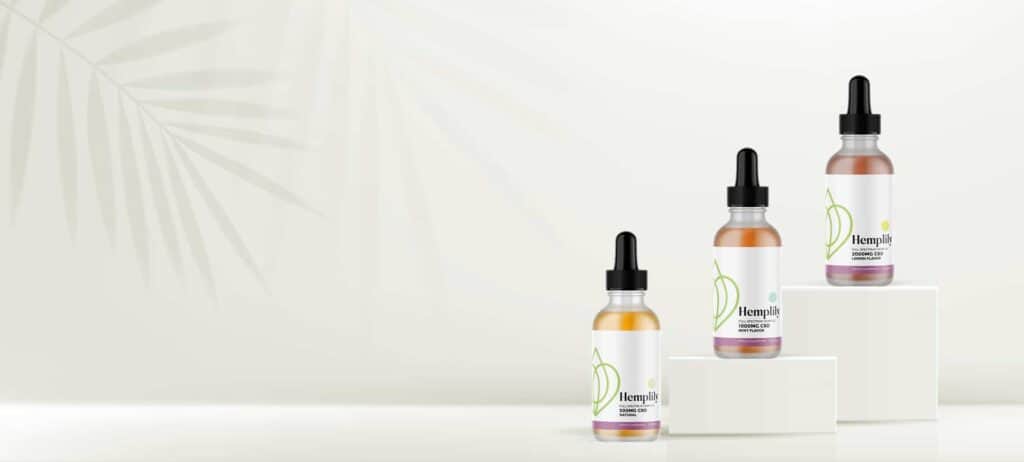 Conclusion
Hemplily for menopause brain fog is a viable option for many women. In addition to the potential benefits of CBD for brain fog, there are many other menopausal symptoms that CBD can help with. If you're considering using CBD for menopause brain fog, consult your healthcare provider to determine if it's right for you and the effective dosage. You will also want to talk to your doctor about any medications or supplements you take because they may interact with CBD.a