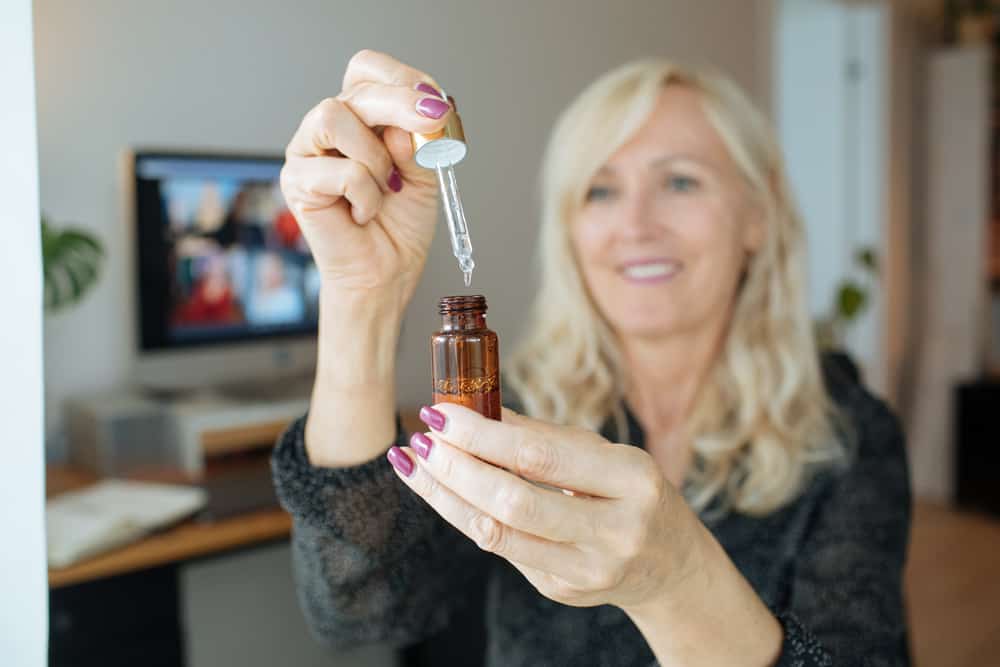 Hormone replacement therapy (HRT) is a form of therapy that is employed towards diminishing menopausal symptoms. Menopause typically begins when a woman's estrogen levels drop. This is often an indication that the body is aging and is nothing more than a natural process that begins around the ages of 45 for most women and may stretch to their early fifties.
Hormone replacement therapy (HRT) has been used for many years to control menopausal symptoms in menopausal women. It's by far the most effective means of treating vulvovaginal symptoms, hot flashes, and night sweats. Hormone therapy for the treatment of hot flushes begun in the early 1940s with the approval of Premarin by the Food and Drug Administration.
Keep reading to find out the natural alternatives to hormone replacement therapy and how they are effective in the treatment of hot flashes in women who aren't keen to adopt a hormone replacement therapy regime.
What is the Best Natural Hormone Replacement Therapy for Menopause?
Women who do not want hormone replacement therapies are open to a wide field of choices when it comes to natural replacements that may aid in managing menopausal symptoms. The National Institutes of Health has documented authoritative data from the Journal of the American Medical Association that assesses the effects of postmenopausal hormone therapy.
The report, collated and summarized from a study done by the Women's Health Initiative (WHI) showed that the mortality rate of women, who'd had a hysterectomy and took an estrogen and progestin therapy, and those taking placebo pills over a period of 13 years of the study, was higher by 12%. Their incidences of colorectal cancer, blood clots, and heart disease were higher.
There is no one-size-fits-all when it comes to the best natural hormone replacement for menopause. Several alternatives exist that may get the job done and what works for one woman may not necessarily produce the same results in another woman. Black cohosh for instance is preferred by some while others use flaxseed oil for hot flushes and to some vitamin E is their answer.
Studies done on traditional and herbal medicines aren't conclusive and the potency of herbal medications may vary. It may not be appropriate to take some alternative remedies, especially where an individual has certain medical conditions that may deem them unfit for use. The best course to take when an individual considers using them is to first consult a doctor, who can guide them.
Examples of Menopausal Symptoms
Menopausal women experience some physical changes that may include hot flashes and a reduced sex drive. These indications and symptoms may start right around the time that menstruation ends and may pose serious health risks and are often the cause of menopause-related complaints if not addressed in good time.
Menopausal symptoms may include the following:
Irregular periods
Vaginal dryness
Weight gain and lowed metabolism
Sleep disturbances
Menopausal hot flashes
Night sweats
Mood changes
Dry skin and loss of hair
Low breast density
Other symptoms include decreased libido, bloating, gum problems, pains in joints, fatigue, memory loss and lapses, irritability, depression, memory loss.
Vaginal Dryness
The natural depletion of estrogen from the body due to menopause leads to vaginal dryness. The corpus luteum which naturally secretes estrogen and progesterone ceases its work when a woman reaches menopause and the production of estrogen, which is responsible for lubrication, stops.
Irregular Periods
When perimenopause kicks in, periods become longer or shorter and the flow may be heavier and longer. Changes occasioned by menopause lead to irregular production of estrogen by the ovaries leading to irregular periods over time.
Increase in Weight
The hormonal changes that a woman's body undergoes during menopause may lead to an increase in weight. This has nothing to do with hormonal replacement therapies or the lack of them. One way to mitigate this is by adopting a healthy lifestyle.
Sleep Disturbances
Most menopausal women experience difficulties in sleep due to hot flashes and night sweats. These hot flushes can be extremely uncomfortable but regular exercise and physical activities can minimize them and improve sleep.
Hot Flashes
Hot flashes are the kicker and early signals that a woman is approaching menopause. Due to low serotonin levels in the body, there might be an imbalance in how the body regulates heat. The body might suddenly experience peaks in overheating and women are advised to avoid spicy foods when experiencing these symptoms.
Night Sweats
The sudden jumps in temperature occasioned by hot flashes lead to night sweats. These sweats account for a large percentage of loss of sleep at night in menopausal women.
Mood Changes
Anxieties and mood swings may be similar to those experienced during normal periods but the major difference with menopausal mood changes is that they tend to be severe. Mood swings and anxieties however can be properly managed during this period.
Thinning Hair
Thin hair is the product of the aging process and is further aggravated by menopause due to the low production of estrogen and progesterone hormones which account for the growth of hair. This however can be corrected by a diet rich in iron.
Forgetfulness
Memory lapses are bound to occur during the later stages of menopause. Acute physical exercise may help the brain stay alert and sharp. Exercise improves the brain-derived neurotrophic factor and increases oxygen flow to the brain thereby improving memory.
Depression
Symptoms of depression are an indication of menopause. Many women report feeling depressed during menopause and this is often due to changes in moods which may translate to feelings of anxiety and a general lack of well-being.
Osteoporosis
Osteoporosis is associated with low bone density and is caused by low estrogen levels during menopause. Adequate vitamin D levels should correct this estrogen deficiency and improve the welfare and health of bones.
Low Breast Density
Hormonal changes during menopause affect breast tissues making them less dense. The breast tissue in premenopausal women is denser than that in postmenopausal women. This is not a strange phenomenon and should not be a cause for worry.
There are a host of other symptoms which are closely associated with menopausal symptoms and these can be managed without the intervention of hormone replacement therapies. Women can identify these symptoms early and choose the most appropriate intervention in consultation with their physicians.
Relieving Menopausal Symptoms
Hormone replacement therapy (HRT) and natural replacements as well can relieve the above symptoms and be used successfully in menopause symptom management. Numerous studies have been done on the pros and cons of both methods and each has its strengths and weaknesses. Hormone replacement therapy is the most recognized of the two methods.
There are women who might not be able to use hormone replacement therapies and their only recourse would be natural replacements that may help in relieving menopausal symptoms. Reviews published in the journal Menopause show that the use of supplements is effective in managing menopausal symptoms and can be as effective as hormone replacement therapies in varying degrees.
Is Hormone Replacement Therapy Safe after Breast Cancer?
Women who have had breast cancer may not find hormone replacement therapy safe. The treatment of breast cancer often comes with menopause symptoms such as hot flashes. This is not limited to women who have already attained menopause. Studies have found that premenopausal women who have undergone chemotherapy have manifested menopausal symptoms.
The studies further established that the use of aromatase inhibitors and other hormone therapy drugs in breast cancer treatment can lead to menopausal hot flashes in premenopausal women. This is not limited to hormone replacement therapy alone. Bioidentical hormones as well can increase the risk of recurrence of breast cancer and extra caution should be taken when applying these therapies.
Some clinical studies suggest that postmenopausal hormone therapy is not recommended for breast cancer survivors due to the inherent danger of recurrence of cancer based on the relationship between estrogen levels and their link to cancer growth. There are non-hormonal medicines that can be used to manage hot flashes and other menopausal symptoms for breast cancer survivors.
Women with such medical conditions should generally stay away from hormone replacement therapy (HRT) and explore alternatives to relieving menopausal symptoms that will not adversely affect their pre-existing medical conditions.
Is There a Natural Alternative to Hormone Replacement Therapy?
There are a number of alternative remedies that can be used instead of hormone replacement therapy. Even though hormone replacement therapy (HRT) is considered safe for the management of vasomotor symptoms and a host of menopausal symptoms, its use is fraught with certain health risks. The use of complementary and alternative medicine to manage and treat hot flashes is nothing new.
It behooves women who want to use complementary and alternative medicine for menopause symptoms to do their due diligence and identify the best alternative therapies and alternative treatment options using wellness professionals before embarking on any regime. The main reason for this is due to the fact that data about the safety of alternative treatment options are little.
The information and evidence available on the efficacy of alternative treatment and alternative medicine as used by postmenopausal women is largely anecdotal. This is because empirical data like that which is evidence-based on prescription medication is little. That does not however mean that postmenopausal women cannot reduce hot flashes and other menopause symptoms by their use.
A randomized controlled trial on the efficacy of alternative therapies to treat menopause symptoms was done by the National Institute on Aging on postmenopausal women. This randomized controlled trial was intended to evaluate the effectiveness of naturopathic medicine to treat night sweats and hot flashes in postmenopausal women and women who are just about to attain menopause.
The randomized controlled trial consisted of investigations on postmenopausal women who were aged between 45-55 years and experienced two or more night sweats and hot flashes per day, with varying degrees of intensity. The randomized controlled trial also required the women to have not experienced their menstrual periods 12 months prior to their participation in the study.
What Can I Take Instead of Hormone Replacement Therapy?
Herbal supplements, herbal preparations, and other complementary therapies like primrose oil have long been used to relieve hot flashes and alleviate menopause symptoms. These aren't the only products that can be used instead of hormone replacement therapy. Hormone replacement therapy is considered a very safe procedure but it comes with some risks.
Some studies done on the effects of hormone replacement therapies suggest that the effects of hormone replacement therapies aren't entirely universal. The effects of hormone therapy vary from one woman to another. Factors like body mass index, an individual's experience of menopausal symptoms, medical history, and the form with which the hormone therapy is administered play a role.
The alternatives to hormone replacement therapy may not be as effective and immediate to dispense with hot flashes as quickly and reliably as the latter. Hormone replacement therapies have changed the menopausal experience of countless women and continue to do so when their administration and use are done under the watch of qualified medical personnel and doctors.
Lots of studies have been done to show the efficacy of hormone replacement therapies and some of the major studies done have elucidated the benefits that include the prevention of osteoporosis and arthritic conditions in addition to relieving menopausal conditions. Limited studies have been done on the ability of hormone replacement therapies to promote cardiovascular health.
However, hormone replacement therapies ought to be used to relieve menopausal symptoms in the short term. The prolonged use of hormone replacement therapies has been closely linked to rising cases of cancer of the breast in women. The field of science hasn't provided cogent answers as to why there is a greater risk for estrogen-progestagen hormone replacement.
With that said, women with the following conditions shouldn't use hormone replacement therapies at all:
Women who have had a history of blood clots in the past
Those who have cancer or have had cancers of any kind previously
With a history of heart attack or stroke
Those with vaginal bleeding
Expectant women
Those with liver disease
The above conditions pose challenges due to the predisposition towards developing further complications when hormone replacement therapies are administered. The risks posed may be higher when certain therapies are administered and this may vary from one woman to another depending on the body type, medical history, and the kind of lifestyle an individual lives.
Bearing this in mind, any woman with such conditions who still want to embrace the use of hormone replacement therapies should do so in consultation with their doctor. According to the National Institutes of Health (NIH), hormone replacement therapies aren't endorsed for chronic disease prevention.
Cognitive Behavioral Therapy
Cognitive-behavioral treatment has been used to help many women cope with hot flashes and night sweats. Cognitive-behavioral treatment is the use of psychosocial interventions to alter and influence behavioral patterns that affect mental health. Mental conditions and illnesses arise out of a person's inability to manage stress and a general lack of physical exercise.
This non-medical approach in the area of reducing stress and relieving menopausal symptoms is recognized by the International Journal of Obstetrics and Gynecology. Findings reveal that women who reach menopause naturally and not prematurely as a result of treatments like chemotherapy for breast cancer may realize the benefits of psychological treatments quickly.
Hormone replacement therapy may not be recommended for women who have had a history of breast cancer. Hormone replacement is not recommended for women who have had cancer treatment due to the danger of recurrence of breast cancer. Non-hormonal treatments are needed for such women and in this case, psychological methods are the best.
Menopausal women who may not find it appropriate to use hormone replacement therapy in the treatment of hot flushes, vaginal dryness, irritability, and other menopausal symptoms may improve their post-menopause sexual function and sleep quality through cognitive treatment. These symptoms can be reduced by cognitive coping skills derived from the therapy.
One clinical trial done in 2016 by the Electronic Physician came to the veritable conclusion that cognitive therapy is effective in improving the sexual function of postmenopausal women. Cognitive therapy addresses negative self-concepts that largely affect sexual health. Treatment in this aspect focuses on resolving past behavioral issues that are the root cause of sexual dysfunction.
Mind and body practices impact mental health. Remedies like having a healthy diet, reducing stress levels, improved physical health and cognitive-behavioral therapies may lessen menopausal symptoms.
Traditional Chinese Medicine
Traditional Chinese medicine is an alternative to hormone replacement therapy to alleviate menopausal symptoms like hot flushes and may improve sleep quality. Clinical studies on the efficacy of Chinese herbal medicines for the treatment of menopausal symptoms by Lian-Wei Xu et al demonstrated that the herbal medicine was effective in equally managing vasomotor symptoms.
The efficiency of traditional Chinese medicine can only be assessed through a process known as Zheng differentiation, which is the basis and guide used by practitioners who administer traditional Chinese medicine. The only challenge with this method is the fact that it is not aligned with Western methods that are evidence-based and whose premise is a placebo-controlled trial and placebo group participation.
Many health practitioners believe that the use of Chinese medicine might reduce hot flashes due to its estrogen-like effects. A lot of research has been conducted in the last few decades to determine the extent to which Chinese herbal medicine is effective to dispense hot flashes and these medicines include Huang Qin, Yin Yang Huo, Bai Shao, Zhi Mu, and Dang Gui.
These medicines contain phytoestrogens or plant estrogens, that improve the estrogen levels in the body. These may be beneficial to both postmenopausal and premenopausal women because they bring hormonal balance to the body. Some foods rich in phytoestrogens include dietary soy, sesame seeds, garlic, peaches, cruciferous vegetables, and many others.
Herbal Supplements
Herbal supplements are often effective agents in the treatment and management of hot flashes. A herbal supplement is an extractor plant product that is derived from medicinal plants. Herbal remedies and supplements have been used for centuries in the treatment of diseases.
Examples of herbal supplements for the support of menopausal symptoms include evening primrose oil, ashwagandha, black cohosh, hemp CBD and some functional mushrooms. Vitamin E for instance is known to reduce mild hot flashes and lessen vasomotor symptoms associated with menopause. This is according to a study by the North American Menopause Society.
The same study suggests that the use of vitamin E may be enhanced if accompanied by a change in lifestyle. Such lifestyle changes include regular exercise, a healthy and balanced diet, and keeping the core body temperature regulated and cool. Women who need mild relief from vasomotor symptoms including hot flashes might consider using vitamin E and dietary isoflavones.
Some clinical trials have not found the use of herbal supplements like Dong Quai which have been used for centuries by the Chinese as remedies for women's health. These may be subjective and there may be a lack of trustworthy health information because of limited research by academic research institutions on the subject and the fact that this is an area of ongoing research.
Black Cohosh has been found to be effective with hot flashes when compared to other non-remedies in a placebo-controlled trial. Its effects however might be minimal in the long run due to the fact that most studies done on its administration do not exceed investigations beyond one year of use. The lack of conclusive scientific evidence however does not mean that the supplement is not effective.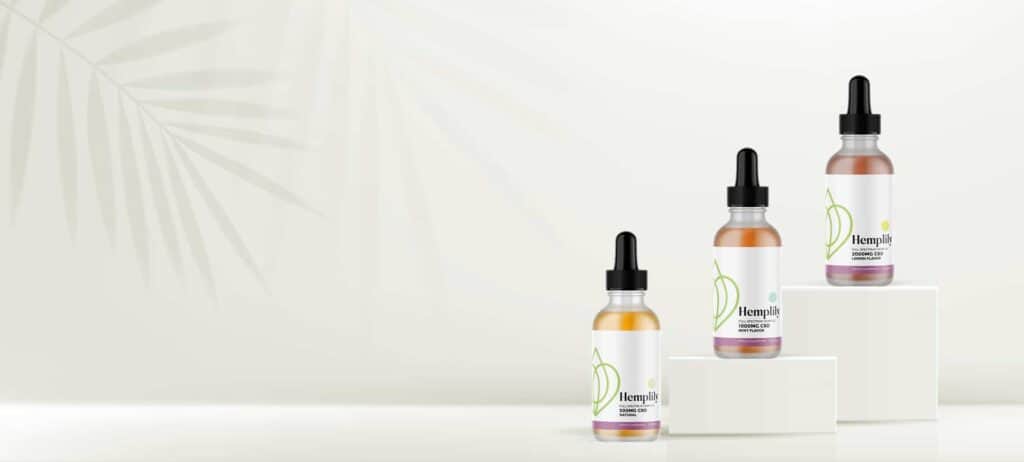 Dietary Supplements
Dietary supplements provide natural or synthetic nutrients from food sources whose nutrients are usually extracted and presented in the form of capsules, powders, pills, liquids, and tablets. These supplements boost the diet and include beneficial ingredients such as amino acids, enzymes, vitamins, and minerals that would otherwise be difficult to find in the right quantities in food.
Many premenopausal and postmenopausal women use supplements to suppress the challenges brought about by menopause. A systematic review on the effects of dietary supplements to counteract menopausal symptoms was done by Yuri Clement et al. The aim of the study was to assess the effectiveness of dietary supplements on cognition during the menopausal period.
The study concluded that supplements derived from soy, isoflavone, and Ginkgo Biloba may boost cognition when used by postmenopausal women. The researchers were careful to note that it was necessary to review the interpretation of these findings due to methodical deficiencies noticed during the research.
Most vendors who sell supplements may not provide medical advice for the use of the supplements and it becomes important to consider that before the use of any supplement, a primary medical practitioner or a doctor should be consulted. Excess stress affects adrenal glands and supplements can be used to treat adrenal fatigue.
The use of supplements may come with some side effects. Excessive use of supplements may have adverse effects on the liver, and adrenal glands and impact bone health negatively.
Dietary Soy
Isoflavones present in soy are effective in the reduction of hot flashes just like estrogen does. There are some studies however that suggest that soy may act as an anti-estrogen and the same is debatable. Other studies suggest that it may act as an estrogen in postmenopausal women. When a woman's body naturally stops producing estrogen a range of symptoms including vaginal dryness kicks in.
Soy is a wonderful food that contains many important minerals that are beneficial to the body. Some research done on the use of soy posits that its use could lead to estrogen dominance in women which might be closely associated with menstrual issues. With many conflicting nuances on the advantages and disadvantages of using soy products, its intake should be balanced.
Researchers are cautious to credit the use of soy products such as soy milk, soy flour, soy yogurt, tofu, and soy supplements to reduce hot flashes. Most of them agree that the use of soy isoflavones can reasonably lower the incidences of hot flashes by 11 percent according to a systematic review on the efficacy and impact of phytoestrogens for menopausal symptoms by M-N Chen et al in 2015.
Questions abound about how much soy to eat to effectively handle menopause symptoms. A serving of 50 milligrams per day is recommended by the North American Menopause Society. The range might vary between 25-50 milligrams and more depending on the required benefit. The active isoflavones contained in soy are daidzein and genistein which may effectively replace hormone therapy.
Research is mixed on the positive and negative effects of soy. Research and scientific evidence suggests that soy isoflavones may take up to 13 weeks to attain half their maximum effect. Soy is rich in other nutrients like antioxidants, omega-3 fatty acids, and proteins. Soy is low in saturated fat and has very low cholesterol levels. It can improve bone health when consumed.
Vaginal Lubricant
Vaginal dryness or vaginal atrophy is a sure menopausal symptom. The natural decline of estrogen levels in the body that come with age affects the lining of the vaginal wall and tissues, making them thinner and subject to irritation easily. Symptoms associated with vaginal dryness include soreness in the vulva and pain during coitus or sex which may then result in bleeding.
Vaginal atrophy can be addressed through the use of vaginal creams, vaginal lubricants, and moisturizers, like the one from Hemplily. Hormone replacement therapy is described as the best means of reversing vaginal atrophy. The use of hormone therapy and bioidentical hormones is one of the best remedies for vaginal atrophy but not all women can use it hence the need for lubricants.
Women who have reached menopause need not worry about painful sex as a result of vaginal dryness. With a proper prescription from a qualified doctor, lubricants can be applied to treat endometriosis which is an indication of a genitourinary syndrome associated with menopause. The lubricant can be applied inside the vagina or on a male partner's sexual organ.
Vitamin D
Vitamin D is essential to the body and higher levels are found to lower hot flashes, especially in patients who have cancer of the breast. Serotonin levels drop when there are hormonal imbalances in a woman's body resulting in stress and increased anxiety. These menopausal symptoms often lead to depression and an altered mood.
Calciferol deficiency can be addressed by sufficient exposure to sunlight and the use of vitamin D supplements. Daily exposure of 15-20mcg or 600-800 IU of sunlight is necessary for women who are between the ages of 19 – 50 years. Where this is not possible, a dietary intervention that includes rich vitamin D supplements is an absolute must.
Low vitamin D comes with the following symptoms:
Impaired cognitive function
Depression
Sleep problems
Mood swings
Low immunity
Weight gain
Premenopausal women might experience prolonged bleeding due to lack of vitamin D and they should seek supplements like iron and vitamin C that stop bleeding.
The human skin, which also happens to be the largest organ of the body, synthesizes this vitamin that comes directly from sunlight through a process that converts Ultra Violet radiation from the sun to lanosterol and tachysterol. Its importance for bone health and the regulation of phosphate and calcium amounts in the body cannot be underestimated.
This essential vitamin actually balances other hormones as it communicates with them and is regarded as more of a hormone than a vitamin. It helps prevent serotonin depletion and regulates dopamine production in the brain together with noradrenaline and adrenaline. Preventing serotonin depletion, which actively regulates body heat, reduces hot flashes.
Folic Acid
Randomized clinical trials and studies were done on the impact of folic acid on the reduction of menopausal hot flashes concluded that folic acid was highly effective in the treatment of hot flashes than placebo and that the frequency of the hot flashes reduced drastically on the third week of administration. This study, done by Soheila Bani et al arrived at this important conclusion after weeks of studies.
Folic acid by far has superior advantages in the reduction of hot flashes. Its effects are almost similar to those produced by antidepressants because they interfere with serotonergic and noradrenergic receptors and escalate the activity of serotonin in the brain.
Here are the benefits of folic acid:
Decrease in depression
Reduction of breast cancer in menopausal women
Decrease in hot flash
Enhanced macrocytic anemia
Helps build new tissues
Less hypertension
This vitamin B complex can be found in cabbages, spinach, and other leafy green vegetables like kale and spring greens. Other sources include breakfast cereals which have been infused with vitamin B9, broccoli, kidney beans, chickpeas, liver, and supplements.
Since the FDA does not regulate the production of natural supplements, their composition with regard to ingredients, purity, and quality may vary depending on who has manufactured them. These natural alternatives are not free from side effects and these may arise out of their incorrect use.
Some common side effects of natural alternatives to hormone replacement therapies are:
Jaundice and damage to the liver
Hypertension
Heart disease
Toxicity
The FDA recommends that the lowest form of dose should be taken for any form of therapy, whether hormonal or natural, in the treatment of menopausal symptoms. This might be the proper path to follow and can minimize incidences of side effects.
Where possible, women should endeavor to live balanced lives and avoid anxiety and depression-inducing activities like illegal recreational drugs and alcohol. Proper sleep hygiene and dietary supplements promote hormonal balance and restore the body's equilibrium. A healthy diet should also be part and parcel of seeking to correct menopausal symptoms.
Learn more at hemplily.com