If you are experiencing menopause, the symptoms can be challenging to deal with daily. Many women seek alternative methods to treat symptoms such as hot flashes, night sweats, weight gain, and moodiness.
Today we look at adding aromatherapy into your daily routine when managing your menopause symptoms and how essential oils may help reduce some of these symptoms and help you feel more relaxed and healthy during this stage of your life.
Many psychological changes and emotional unrest are related to hormone fluctuations during menopause. Because of these dynamic changes, using essential oils to support you can significantly help reduce your stress and anxiety about the changes in your body.
With the above said, let's look at the best essential oils for menopause below.
Are you looking for the highest-quality CBD products for women's health? Check out Hemplily for more information.
Related Links: CBD Oil For Hormone Imbalance
How Essential Oils Help With Balancing Hormones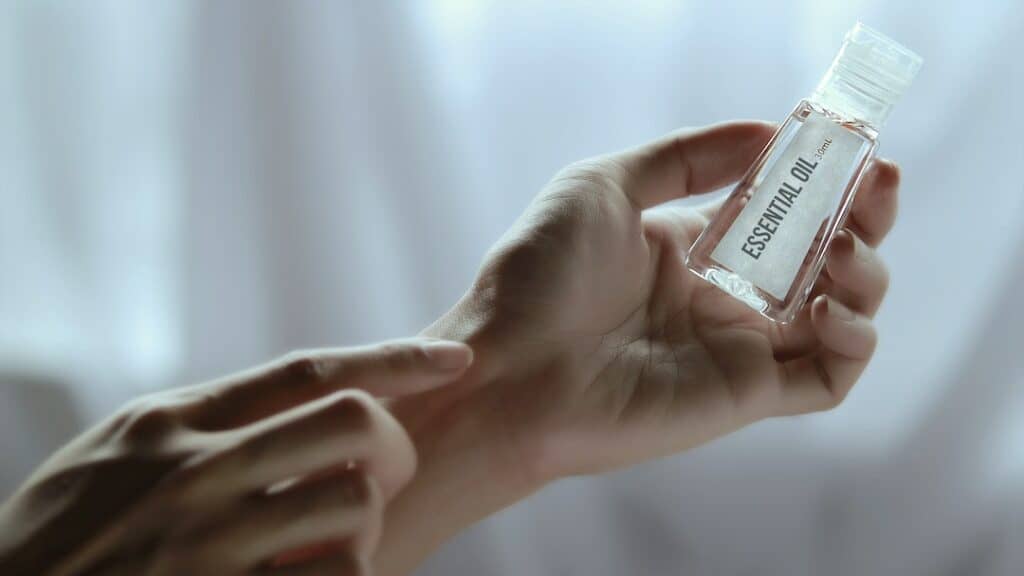 Our bodies can easily sense danger and stress, which triggers the production of cortisol and adrenaline during that time. When you use essential oils as aromatherapy, the scents travel to the brain's emotional center and release endorphins.
Releasing endorphins will automatically decrease the production of cortisol and other stress hormones and help reduce feelings of depression, stress, and anxiety.
This is where the effects of essential oils on menopause come into play. Some essential oils are believed to help reduce menopause symptoms such as hot flashes, night sweats, mood swings, vaginal dryness, chills, and sleep problems.
Pine Oil
Pine oil is helpful for menopausal women with lower levels of estrogen. Pine oil is believed to help protect against osteoporosis due to a lack of estrogen. Pine oil is used for reducing muscle pain and inflammation as well as helping with arthritis risks.
One study in rats without ovaries has shown that the compounds in pine oil may reduce bone loss and prevent osteoporosis.
Peppermint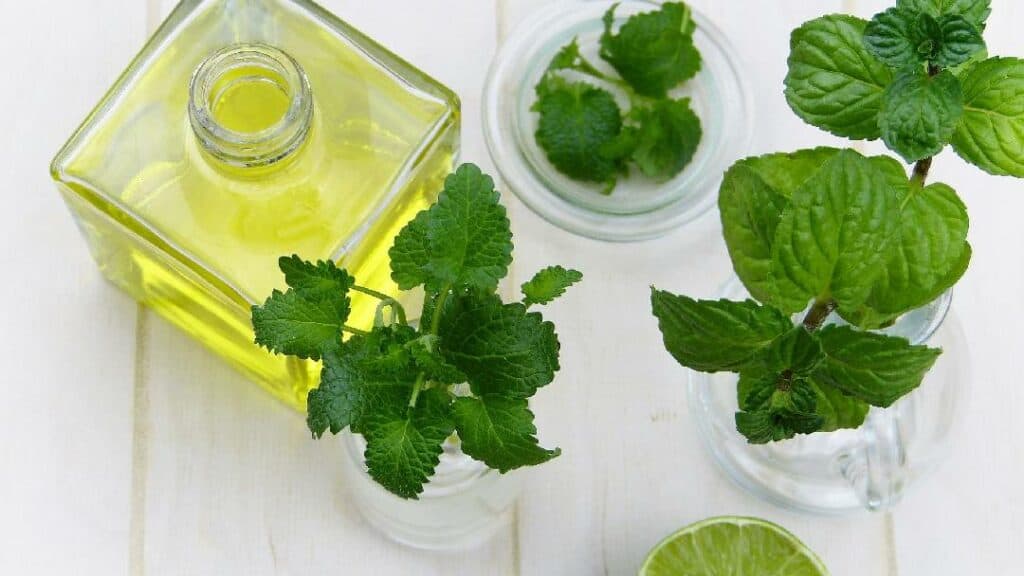 Even though peppermint doesn't affect your hormones in a direct way, it can help alleviate some adverse effects of hormone imbalances like headaches and fatigue.
Peppermint has such a wonderful, uplifting aroma that it can also increase your mood and energy levels during the day. Because of its potency, you won't need very much to do the job.
Are you looking for the highest-quality CBD products for women's health? Check out Hemplily for more information.
Frankincense
Frankincense is a wonderful anti-inflammatory oil that helps with the thyroid gland's proper function and balances your cortisol and estrogen levels.
Frankincense is also used to reduce menopause symptoms like nausea, cramps, mood swing, and anxiety.
Geranium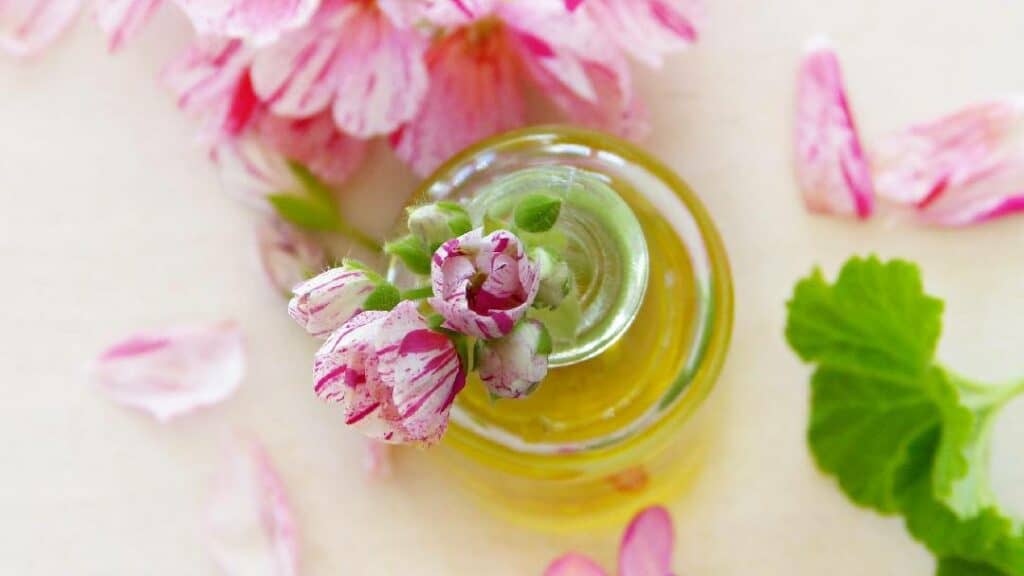 Geranium oil is known to increase estrogen levels in menopausal women. Geranium oil can also help women during their perimenopausal phase by stabilizing their menstrual cycles.
Geranium aromatherapy has calming and antidepressant effects, which can ultimately reduce the stress and anxiety brought on by menopause.
If you are struggling with acne during menopause, geranium has antibacterial properties and can help improve acne-prone skin and boost hair and skin's total health.
Related Links: CBD Oil For Hormone Imbalance
Thyme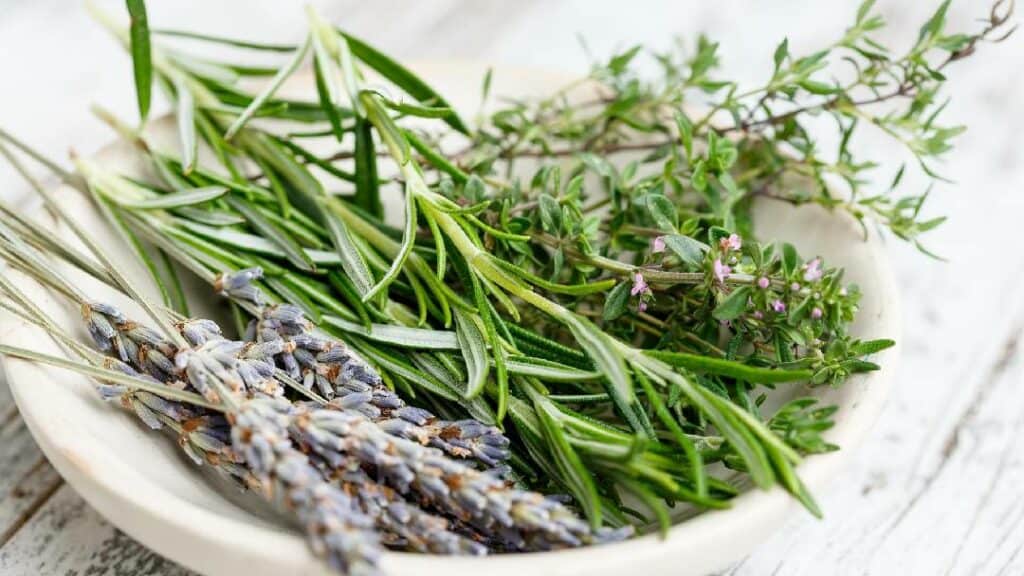 Thyme oil has the unique property of balancing progesterone levels because of its phytoestrogen-rich content.
If progesterone levels get too low, you can experience increased mood swings, depression, insomnia, and hot flashes, to name a few.
The primary reason women use thyme essential oil is to help with balancing hormones.
Myrtle
Myrtle oil is known to help the thyroid glands function normally and help in reducing stress hormone levels. Myrtle oil has a beautiful calming effect that is welcomed during times of stress and anxiety.
Myrtle is one of the several herbs known for its adaptogenic properties that help with hormone imbalances, decreased inflammation, reduced fatigue, and immunity support.
Myrtle oil can also be used for acne due to its antibacterial and anti-inflammatory properties.
Lavender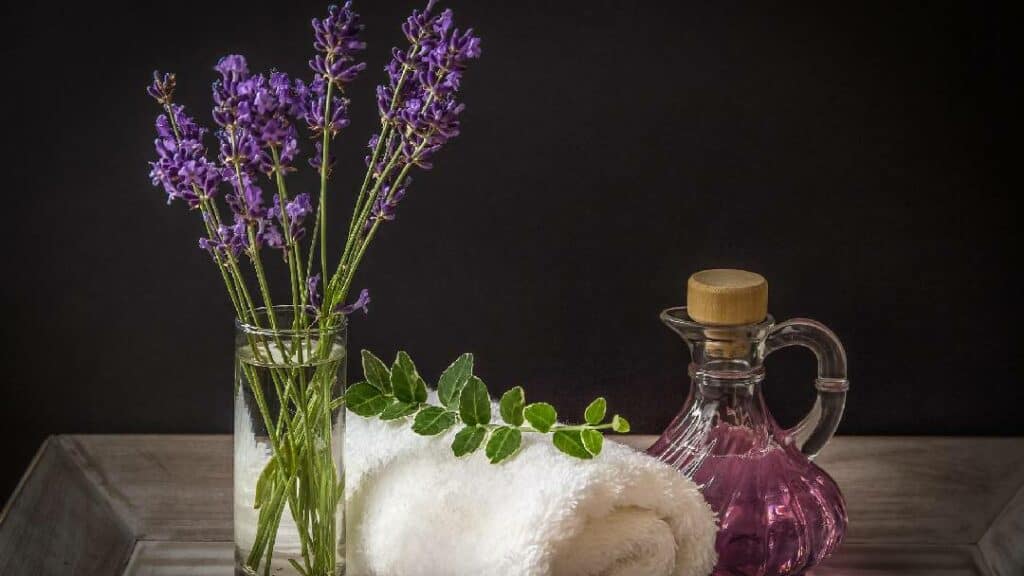 Lavender is widely known for its relaxing and sleep-remedy properties. Because lavender possesses such calming effects, lavender helps to increase cortisol levels, ultimately resulting in increased hormone balance.
Lavender can help to reduce menopause symptoms like headaches, night sweats, chills, and hot flashes. Lavender can also help with depression, mood swings, and improving skin and hair health.
Are you looking for CBD products to help ease your menopausal symptoms? Visit Hemplily.com for our unique women's health products.
Clary Sage
Clary sage oil is widely used for its antidepressant and serotonin stimulation properties and the ability to reduce cortisol levels that help reduce anxiety.
Clary sage aromatherapy is given to people to help reduce blood pressure and encourage relaxation. In addition to this, it can be a very effective herb for balancing estrogen levels.
Due to the benefits mentioned earlier of clary sage oil, it has become one of the most popular essential oils for the promotion of hormone balance. If you are experiencing hot flashes, you can apply the clary sage oil around your neck to help alleviate some of your symptoms.
Related Links: CBD Oil And Estrogen
Vitax
Vitax oil is used to reduce anxiety, mood swings, and depression. It also helps in balancing progesterone and estrogen levels in the body.
Twenty-three women were given vitex oils in one study, and the women reported improvements in their mood and sleep, and some even began their menstrual cycle again.
In a follow-up study of fifty-two women, they were given vitex cream to see what would happen. Thirty-three percent of the study participants experience significant improvements in night sweats and hot flashes.
Other studies have shown that Vitax can help women suffering from low estrogen levels that cause symptoms such as irregular menstrual cycles, insomnia, hot flashes, and sleep problems.
Summary
Essential oils are an excellent alternative to reducing some of the most common symptoms of menopause in women. If you are looking for alternative methods for relieving symptoms, explore some of the essential oils listed above and find out which ones work best.
For more information on how CBD oil can help with menopause, please visit our website at Hemplily.com.