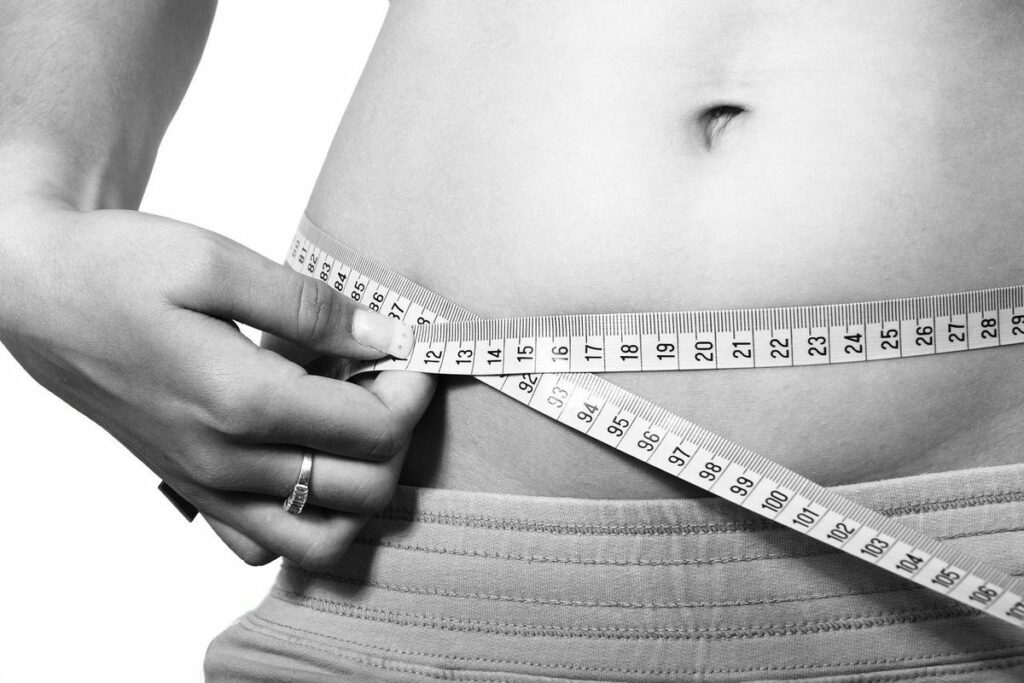 Getting older can be tough on our psyche as you realize that you aren't young anymore and your body is beginning to change significantly. Much of this happens during menopause; one of the most unsavory symptoms is excess belly fat. This stubborn fat is difficult to burn off, and it seems like no matter what you do, it just seems to hold on.
Although losing weight can be more challenging during menopause, there are various methods that many people find compelling.
Today we will look at seven ways to beat that stubborn menopause belly fat once and for all.
So let's get started!
Related Links: CBD Oil For Hormone Imbalance
What Exactly Is Menopause?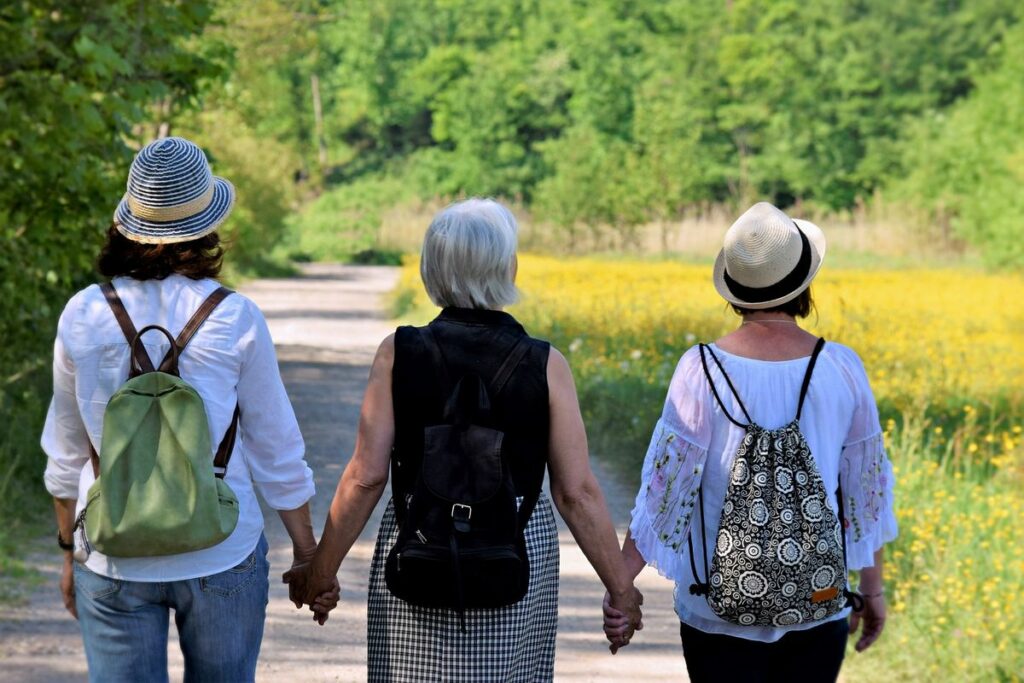 Menopause occurs approximately 12 months after a woman's last period, and the years approaching that occurrence can come with varying symptoms. These symptoms can manifest in hot flashes, mood swings, and weight gain and are referred to as perimenopause.
Perimenopause or the transition to menopause usually happens between 45 and 55 years of age and can last around seven years but as many as 14 years.
Menopause isn't a disorder but a time in a woman's life filled with bodily and emotional transitions. Some women will have a more challenging time with menopause than others, but there are always those who are happy that they don't have to worry about menstrual cycles anymore or get pregnant.
Hot flashes, pain during sex, depression, insomnia, and moodiness are the unwanted symptoms of menopause that many women experience. At this point, many women will talk to their doctors to remedy these symptoms and possibly receive medication for any number of them.
What Causes Weight Gain During Menopause?
In all stages of menopause, before, during, and after, women's estrogen levels will start to drop, and metabolism will start to slow down. This change makes it much more challenging for the body to lose weight, specifically in the midsection and abdomen. Belly fat becomes a more significant issue and is unhealthy if not kept in check.
Related Links: CBD Oil And Estrogen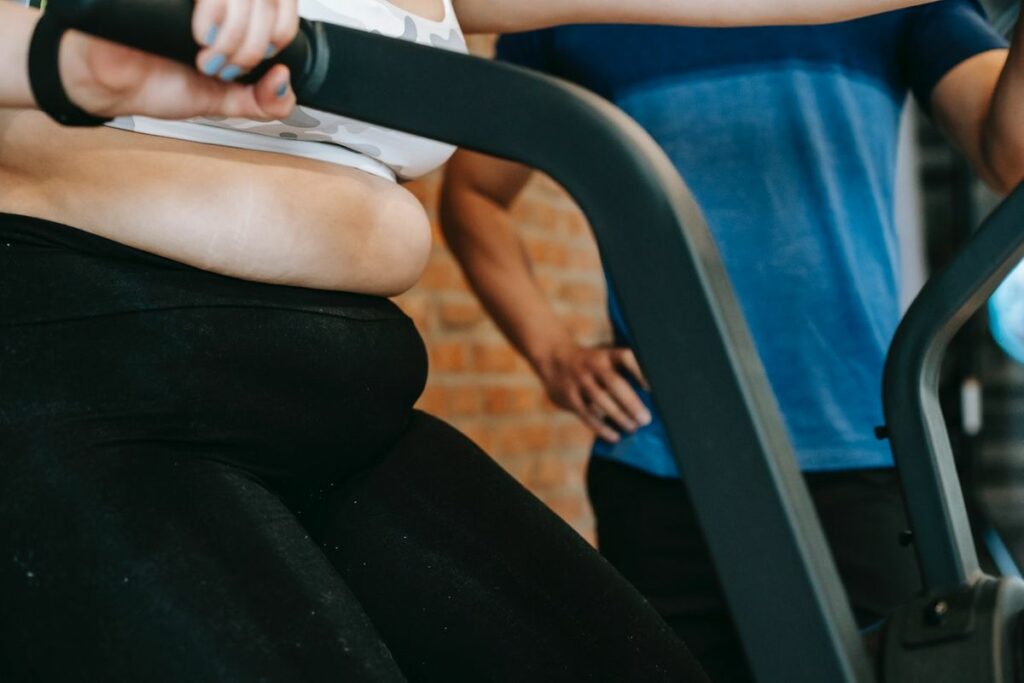 Now that we understand a little more about menopause and what causes belly fat, let's find out how to get rid of some of that fat below.
Exercise More Often
We know we need to exercise, but many of us do not have enough time in our days. The problem with this is that we can get away with it when we are younger because our metabolisms are higher, but as women age, it gets harder and harder to keep weight off.
Aerobic activities such as hiking, brisk walks, swimming, jogging, and dance classes are great ways to keep weight off without putting too much stress on your joints.
It is recommended by the Department of Health and Human Services that you do some sort of exercise for at least 150 minutes each week. If you break that down, that's only approximately 20 minutes per day, seven days a week.
If you've ever heard of the popular 10,000 steps-a-day goal, it's because it takes, on average, 10,000 steps a day to stop weight gain. It's the magic number to keep your weight in check.
Although aerobic exercise is important, strength training is also just as valuable. The good news is that it's not necessary to work your muscles as many days as you do aerobic activity, and two days a week minimum is the recommendation for weight training. Depending on your fitness goals, you may choose to do strength training more often.
Eating Healthier, Nutrient-Dense Foods
Eating healthier, more nutrient-dense foods is vital to reducing menopausal belly fat. Long gone are the days when you could eat sweets like cake, candy, and ice cream and not gain any weight from these types of foods.
As a woman ages, every morsel that goes into her mouth will be processed and digested differently than when you were younger. Just looking at food seems to put weight on some people! This is why when eating more nutritious foods helps you feel fuller and more satisfied for longer periods of time throughout your day.
Related Links: CBD For Hot Flashes
Get Enough Sleep
Getting enough sleep is essential to maintaining a healthy weight, minimizing stress, and increasing your overall health. You should aim to get 7-8 hours of sleep each night. Some women report trouble sleeping as a symptom of menopause and choose to take melatonin or magnesium to help them sleep.
Decrease Carbohydrates in your Diet
Decreasing carbs in your diet can play a significant role in reducing your belly fat. Carbs can come in the form of pasta, bread, candy, sodas, and anything that is loaded with sugar.
Eating these sorts of foods may have been easier when you were younger because you could burn off the calories much quicker due to your increased metabolism. During menopause, it is much harder to eat these foods and then burn them off later.
Eat Smaller Portions
One of the easiest changes to make is cutting back on portion sizes at meals. This allows you to continue to eat some of your favorite foods but skip overloading with the calories. If you eat at restaurants four days a week, try and cut back to 2 days a week. Restaurants are notorious for overloading their portions which will quickly contribute to increased weight gain and belly fat.
Take Up Yoga
Yoga is a wonderful way to help reduce stress and promote a healthier lifestyle overall. Because women tend to go through emotional as well as physical changes during menopause, yoga can be seen as a form of relaxation and meditation to help clear the mind.
Track The Food You Eat
One of the best ways to cut calories and lose weight is to track the food you eat daily. Most people don't realize just how much food and calories they consume each day. Overeating is a common problem, but when you have a way to track food, it allows you to stay on track and know when to quit.
Several smartphone apps can easily help you track your calorie intake. These apps also stress the importance of drinking water daily to help manage weight loss.
Conclusion
Losing menopausal belly fat is not an easy thing to do and takes time, consistency, and commitment to change. You can do several things to help combat your midsection weight gain. Small changes in your daily habits can bring wonderful results in reducing menopausal belly fat.
For more alternative methods of reducing menopausal belly fat, visit Hemplily.com for more information.