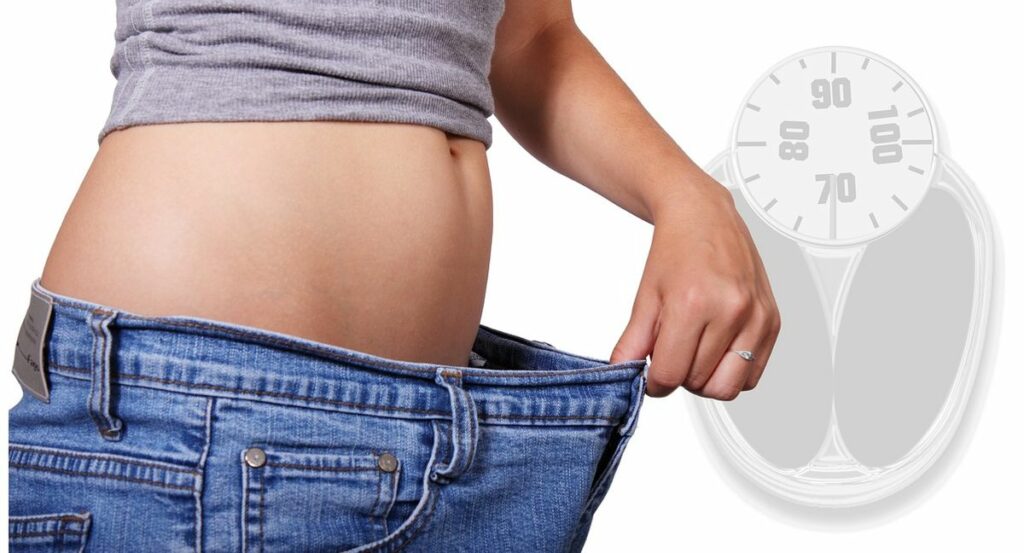 Women always seem to be working on managing their weight no matter their age. As women get older, it gets harder and harder to maintain their current weight and keep it off. Weight gain also gets harder to combat because your fat cells begin to change, body composition has dramatically changed by then, and the way you burn calories becomes inefficient compared to your younger years.
When menopause approaches, changes happen in a woman's body due to decreases in estrogen and symptoms such as hot flashes, increased belly fat, mood swings, etc.
So the question becomes, what's the best way to lose weight during menopause? Below we are going to look at some tips for losing weight during menopause and then finish up with a 5-day menopause diet plan for weight loss and outline some delicious meals you can eat to help you lose weight.
Let's dive in!
Related Links: CBD For Hot Flashes
Weight Loss Tips During Menopause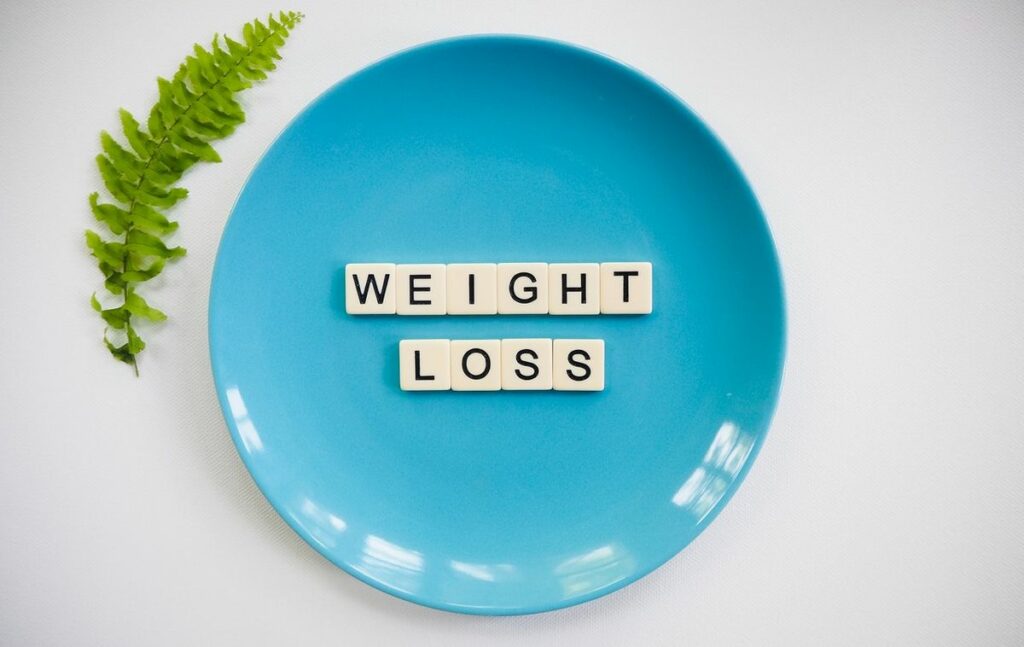 It's not enough to show you a list of foods and recipes you can eat to help you lose weight. It's proper to start out by sharing some overall tips on how to manage weight during menopause to give you maximum success with your weight loss diet plan.
Count Your Calories
Counting calories is never a fun venture, but it becomes more and more important as you age to pay attention not only to what you are eating but how much. Women over 40 need 1,800 to 2,200 calories daily (give or take, depending on activity level) to maintain a healthy weight. Your body changes as you age, so your calorie intake will also change.
According to the Mayo Clinic, you need to start eating approximately 200 calories less each day to maintain your current weight. If you learn to watch your calorie count, it will help keep you from overeating each day. Making sure to eat plant-based foods and lean proteins helps to support an overall healthy weight.
There are several smartphone apps on the market that make counting calories much more simple than years earlier. You can perform a search on your smartphone app store for keywords such as "weight loss," "calorie counter," or anything related to finding the app that best fits your needs.
Eat Plenty of Protein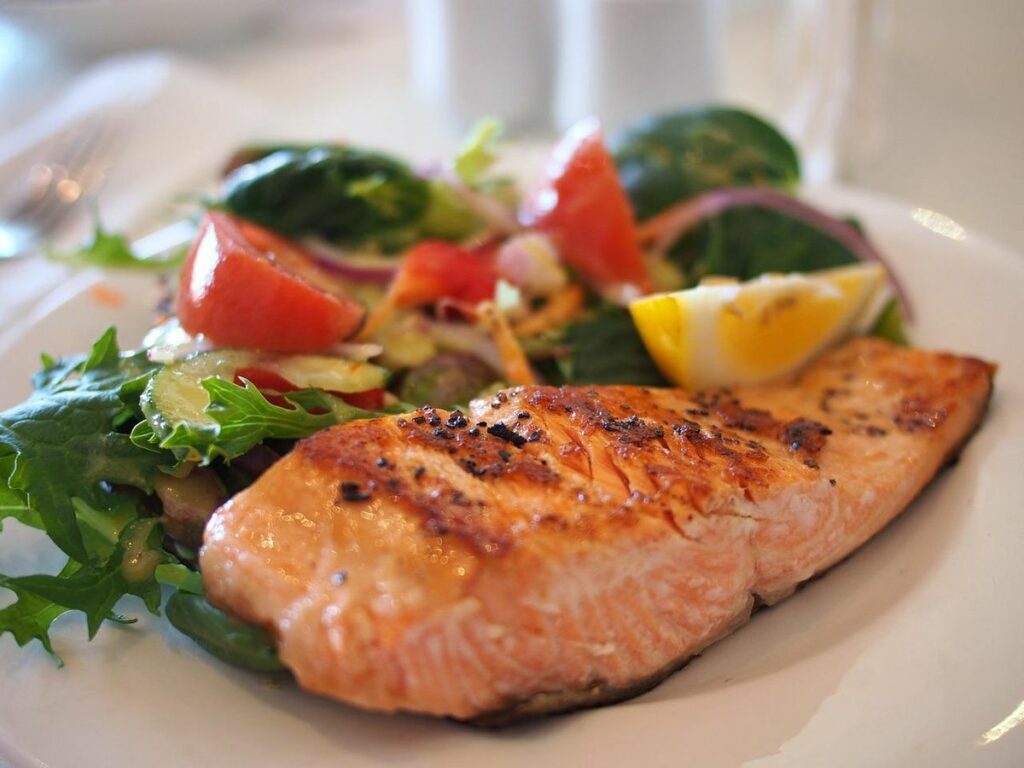 One of the signs of aging is decreased muscle mass, and the building blocks of muscle are protein. With that said, getting enough protein in your diet is essential to help offset muscle loss related to age.
There are plenty of high-protein food sources, including eggs, greek yogurt, peanut butter, and lean meat such as salmon, turkey, tuna, and chicken.
Each meal that you prepare throughout the day should include some sort of protein source. For example, if you are cooking breakfast, having eggs with turkey bacon is a good choice.
Below are some other ideas of high-protein food sources that you should work into your diet when possible:
Lean fish (salmon, tilapia, tuna)
Quinoa
Eggs (eliminate yolks for a leaner breakfast)
Dairy products like yogurt or cottage cheese
Nuts and seeds
Beans (although higher in carbs)
Lean meats (chicken, turkey, flank steak)
Related Links: How To Balance Hormones
Eat More Fiber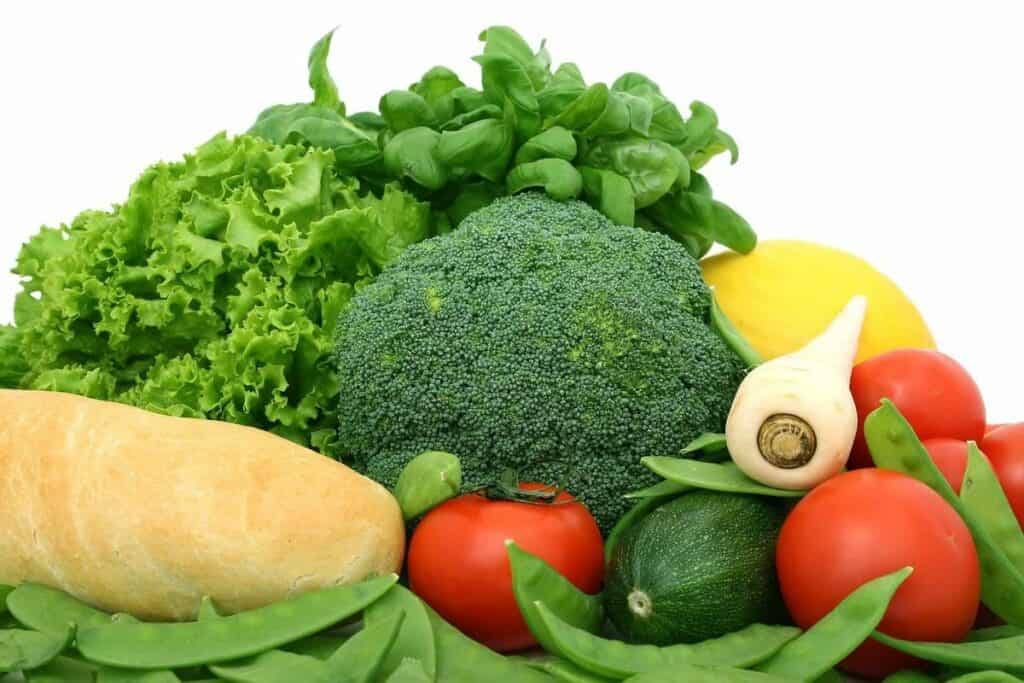 Eat more fiber. It sounds simple right? But do you understand why it's so essential for you? Dietary fiber is found primarily in vegetables, whole grains, fruits, and legumes. There are various health benefits, including relieving constipation, maintaining bowel health, lowering cholesterol levels, helping control blood sugar levels, and improving your overall health to help you live longer.
According to the Dietary Guidelines for Americans, people over 50 should get 22 grams of fiber daily. Below is a quick list of high-fiber foods:
Fruits
Vegetables
Legumes (beans, lentils, etc.)
Grains
Nuts and Seeds
Drink Lots of Water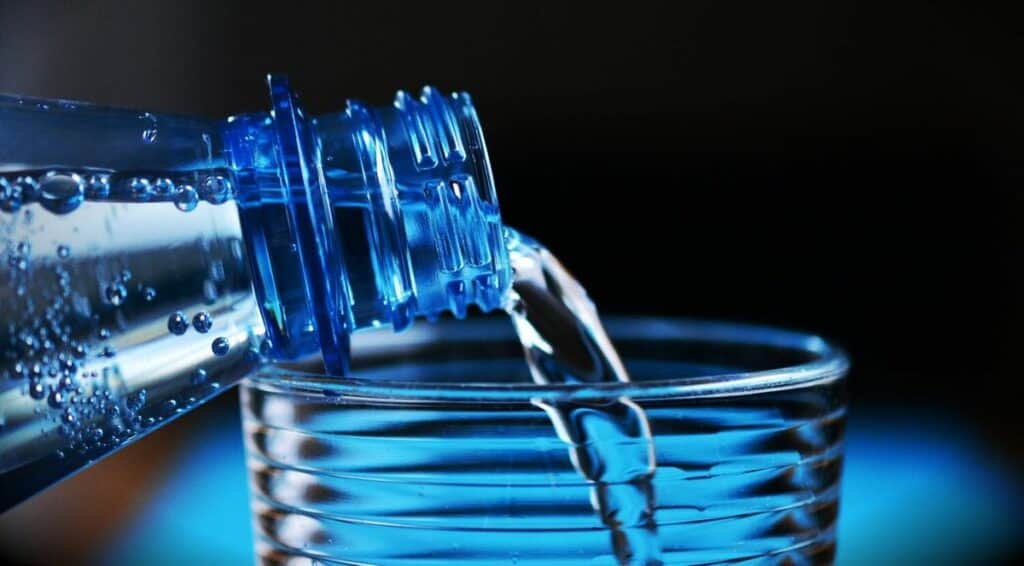 Drinking plenty of water has always been important when maintaining a healthy lifestyle. Because older adults have an increased risk of dehydration, it's essential to stay hydrated with fluids such as water and tea.
When it comes to how much water you should drink, the U.S. National Academies of Science says that women should drink at least 2.7 liters of water to stay properly.
Eat Phytoestrogens
You may never have heard of the term "phytoestrogens," but essentially, it's a plant-based compound that has the potential to act like a weaker form of estrogen in the body.
For example, studies have shown that phytoestrogens can help reduce hot flashes and vaginal atrophy. In addition, phytoestrogen may help with insomnia and have a positive effect on bone health.
However, more research is needed to determine how phytoestrogens benefit women in menopause.
There are several sources you can find phytoestrogens:
Flax seeds
Legumes (beans, peas)
Soy isoflavones (tofu, tempeh)
Rice
Alfalfa
Apples
Carrots
Related Links: Menopause And Brain Fog
5-Day Menopause Diet Plan for Weight Loss
Now that we know the ins and outs of controlling weight let's look at a diet plan that promotes weight loss and helps reduce menopausal systems. All the ideas below can be mixed and matched to create a 5-day menopause diet plan for weight loss.
Breakfast Ideas
It's important to start your day with a well-balanced breakfast. Skipping breakfast can cause you to become hungry later in the morning and cause you to overeat at lunchtime so make sure to start your day off right with these breakfast options:
Yogurt with berries and walnuts
Wheat toast with peanut butter and avocado
Snacks Ideas
One of the biggest complaints when people try to lose weight, is they complain of being hungry. One of the best ways to beat hunger pains is to learn to eat smaller meals throughout the day, and it helps keep your blood sugar and energy levels balanced throughout the day and keeps you from feeling hungry.
Here are some quick snack ideas:
Handful of almonds
Apple and Peanut butter
Rice cakes with peanut butter
Fresh fruit
Hummus and pita chips
1oz string cheese
Lunch Ideas
Like breakfast, lunch should also include whole foods and plant-based sources of fiber and protein. Here are some healthy recipes to include in your menopause diet plan to lose weight:
Dinner Ideas
Dinner is important, so ensure you don't eat too heavily before bed. Keep dinner as light as possible.
Conclusion
You should always manage your weight at any age and try to eat as healthy as possible to stave off weight gain. But as you get older and menopause creeps in, you will find weight loss more challenging. Following the above tips and using some of the recipes in this post will help to lose weight during menopause.
For more alternative methods of managing menopause symptoms, visit our website today.